Traveler I
Well I finally bit the bullet...after a lifetime of tinkering and fabricating rebuilding and spending to much time in the garage I bought a brand new vehicle . With life ever changing as it is, kids in school, Orchestra and sports ,fiance , saving for a house , planning a wedding , ect ect I just don't have the time to maintain a vehicle and keep modifying stuff to a daily driver.
The requirements for the new ride were, reliable , fun to drive , some offroad ability , room for gear and good mpg . After a bit of test driving some different rigs I landed a good deal on a 2018 Subaru forester premium 6 speed manual . I already knew I liked the car because the fiance has the same thing just a 2017 . I almost went for a auto for the x mode but I really can't stand a cvt transmission or any auto for that matter with a 4 cyl , i just dont like that disconected feeling from the vehicle and having so much of the driving dictated by the computer . Its actually amazing how hard it is to find a manual transmission anymore and sadly this is the last year they will offer a manual trans forester anymore . The only modifying that will be done to it is a skid plate and a 1" lift.
The other big reason for going new is I want what free car time I have to go into finishing my jeep not tinkering on my daily driver .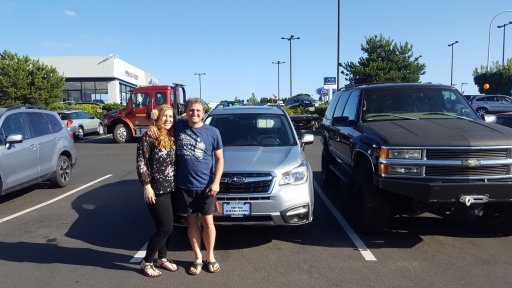 Last edited: