Member II
All in all, pretty pleased with the results.
Before: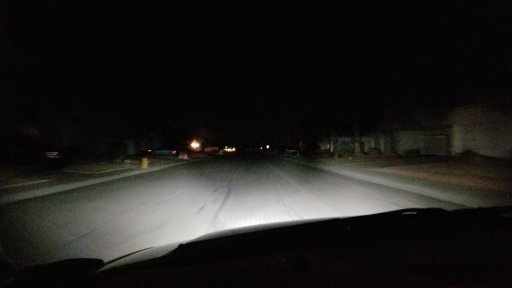 After:
Before (projected on the garage door, for alignment purposes):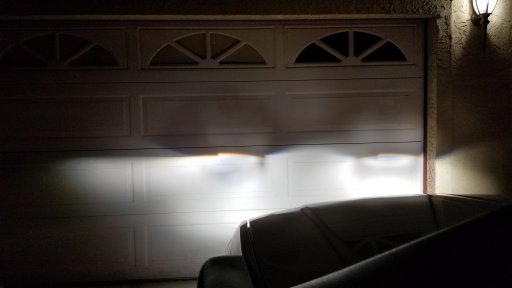 After:
As you can see, they are a bit more spot-y than they are supposed to be. I don't think they'll blind oncoming traffic though. They should cut through fog and alert other drives on the road of my presence no problem! Especially pleased because I think I paid like $19 for the amber fogs.