NorthWest Region Member Rep Southeast Washington
Member
Supporter +
Explorer I
4,285
First Name

Michael
Last Name

Denniston
Member #

3030
Ham Callsign

KJ7LYZ
My goal for this rack is not just to support the weight of a RTT. Below is a list of goals for this build,
The rack must provide a fair amount of Rollover protection. (Safety First)
It should complement the styling of the truck.
Should be modular. I will not always run the RTT. At times I will want to throw my dirtbike in the back. Or maybe I need to pull a gooseneck trailer.
The rack, when fully assembled on the truck, should provide a fair amount property protection.
I will be starting with a custom headache rack and bed rail plates made of 3/16" mild steel. This will provide the bulk of the roll over protection, and will be a mainstay no matter the configuration of the RTT rack.
The cage portion will be attached to the headache rack using roll cage tubing disconnects.
The plan is to make the top horizontal tubes removable allowing the handle bars of a dirt bike to fit.
My initial brainstorming…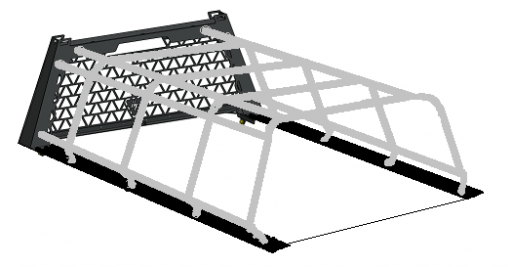 I am not locked in on the final design yet. I do have a general idea of what I want, but I like to leave room for change as I start the build. Sometimes things won't work as planned due to real world restrictions like available space vs bend radius. I will use some of the racks below for ideas…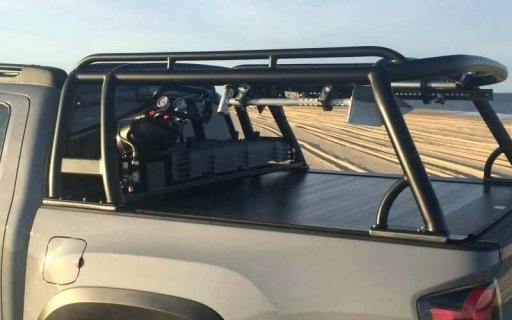 Your thoughts…..