Traveler I
finished 2\3rd's of the electrical. This part of the build is slow & tedious, to make it right plus making it as clean looking as possible. A very simple, reliable safe electrical is what I done on the 1st trailer & I'll follow suit on this one. Finished up on connecting the solar 30amp Charge Controller, positive & negative out going, positive & negative power, battery temperature sensor, & the battery monitor read sensor. Also ran the left outside side exterior LED light wires inside the wood colored wiring chase & ran the inside 12v. socket outlet too.
These wires along with 4 other runs I'm going to run them inside metal conduit underneath the trailer chassis & up inside the tongue box.
I'll order the battery Monday, be the same battery I use in my 1st trailer build VMax Tank AGM 125ah, solar will be the same Renogy. In stead of the NOCO 10amp on-board charger I used in my 1st build, I'm going with a Powermax 55amp power converter charger.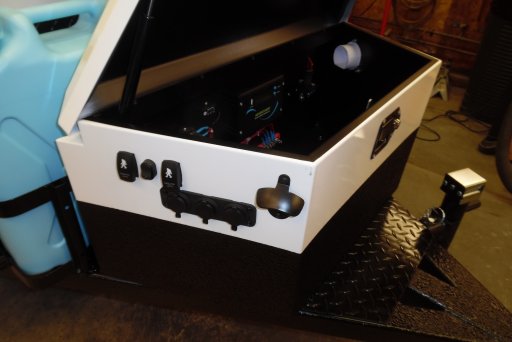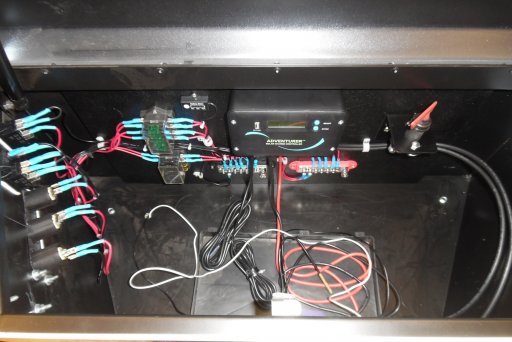 Last edited: