Advocate II
This story begins in February, after a two year search, when I scored my favorite color 1997 LandCruiser with lockers with 222,000 miles for 2500 dollars. I had set up an email alert on Craigslist, so I messaged the guy about 5 minutes after the ad appeared. By the time he had responded to me 20 minutes later, he told me I was one of four potential buyers, but he told me I was the first. I drove up that night and bought the Cruiser for the 2500 dollar asking price. 20 minutes into the ride home, it overheated, so I pulled over and realized my coolant had leaked out. I added coolant from the as station and drove it home. Here it is the night I drove it home.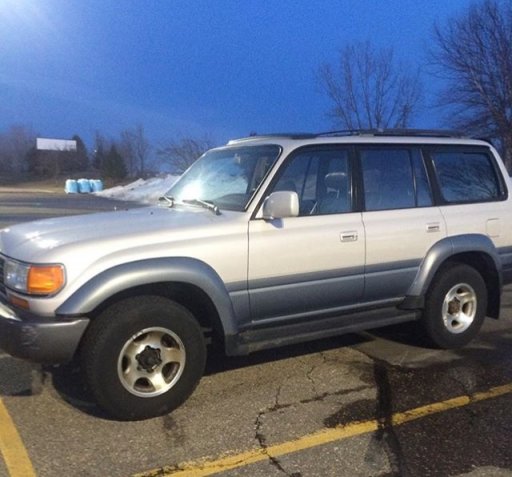 The first thing I did was bypass the rusted rear heat lines where my coolant had leaked out.
I cut away the rusted area with a hack saw and added a u shaped heater hose with some hose clamps. Next I tried to remove the badly rusted receiver hitch. I broke off half of the m12 finethread bolts holding it on. The thing was so rusted that it folded in half once it came off. This is the frame.
Next I tried a needle scaler on my rear crossmember and it put a hole all the way through it.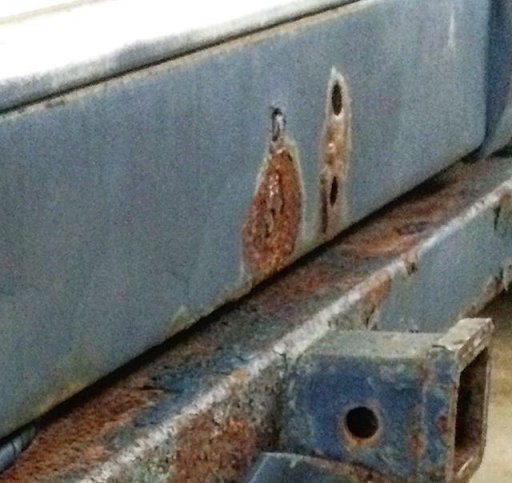 I searched around for part outs until I found a 94 from Arizona that was only 4 hours away from me. The guy was willing to sell me the frame from the wheels back for only 50 dollars. I drove the cruiser all the way there and back without a breakdown. I then sandblasted and painted it.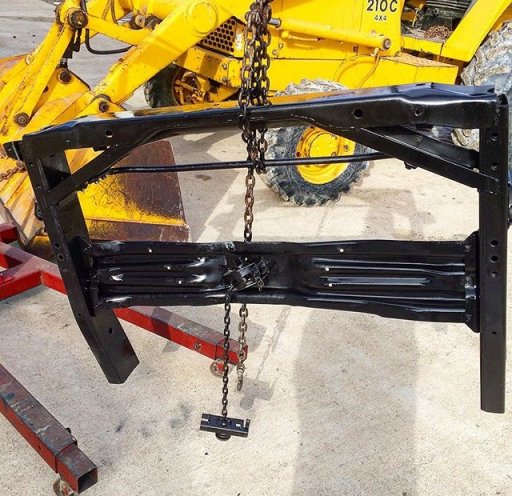 Next I ordered the missing hubcaps off eBay along with a new receiver hitch from jc Whitney.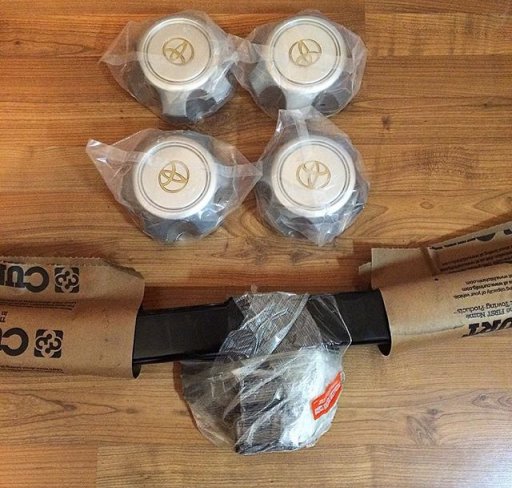 I then decided to address the steering knuckles, which were long overdure for a rebuild.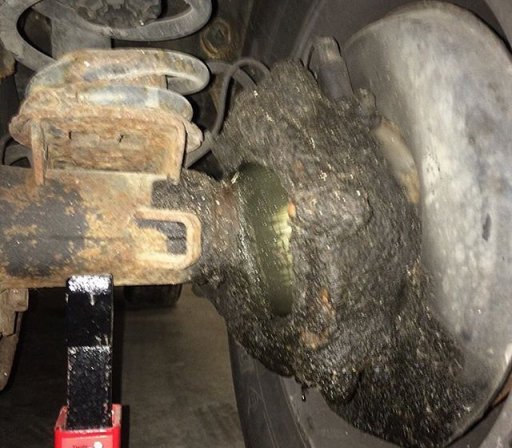 When the rebuild kit from cruiser outfitters arrived, I got to work on the front axle.
After completing both sides, I sent my wheels in to be blasted and powdercoated.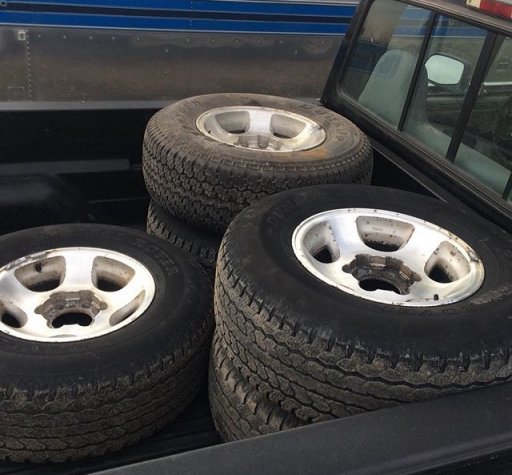 Now it would be time for the frame section replacement.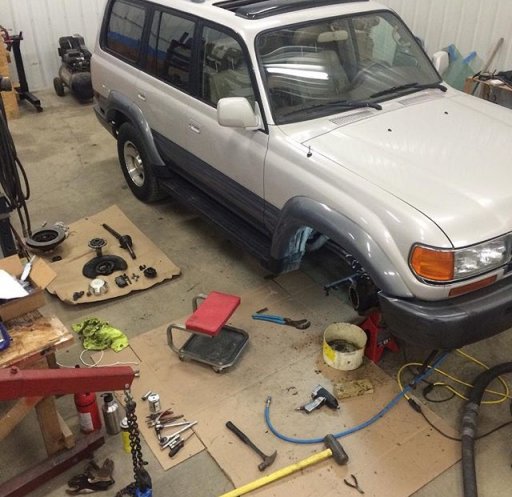 I measured and cut out my bad frame section, then cut my new pice to match.
Last edited: