Influencer II
Pretty obvious conversation per the thread title.
Whats your favorite tent?
Style of tent, brand of tent, etc?
How long have you used said tent?
I currently rotate between between two ground tents. For when my family is with me I use our Eureka! Copper Canyon 6 which is a large enough base to store everything we need inside the tent. My second tent is a Coleman Instant Popup tent that deploys in about 5secs and can be totally setup in less than 3 minutes.
Eureka! Copper Canyon 6
- we've been using this one for about six years now and it's been flawless and can be setup with two people in 7-10mins.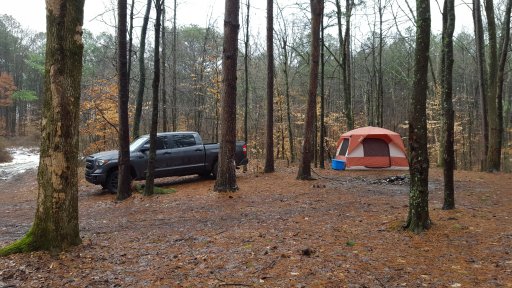 Coleman Popup Tent
- this might be an Amazon exclusive as it's not shown on Coleman's website. I've only used this on a few trips now, but so far it's been great. The only issues are that it doesn't have the greatest vent system in colder weather. I tend to sweat more with the rain gear on it.
I'm a big fan of RTT (roof top tents) and will plan to purchase one in the future, but it'll be more of a "want" purchase. I've not been in any situations where I woulve benefited from a RTT versus our ground tents and setup time is a mute point once you learn and use your tents (depending on style of tent). We do however tend to travel more and more into bear country, so the Tundra will probably be kitted with an RTT sometime next year once I find a bed cap/rack design that I like.
Last edited: