Contributor III
1,059
First Name

Rex
Last Name

Drake
Member #

19540
Ham Callsign

KI5GH
My new to me tow vehicle came without a center console. There was plenty of space, and I definitely wanted to use as much as I could. At the same time, I had a stack of 50 caliber ammo can taking space in my garage.
Look at all that real estate!
Step one! Make a level playing field. I bought a Jotto Desk radio console floor plate. This was vehicle specific, and fit perfectly.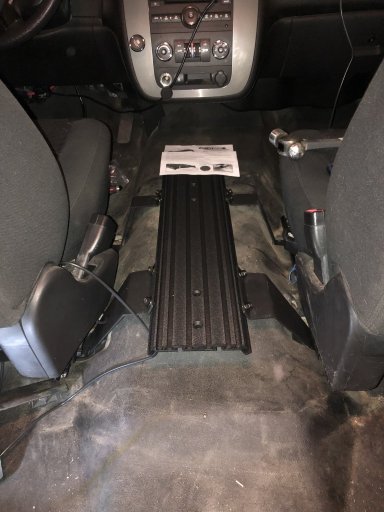 Bring on the cans! There was significant room between the seats.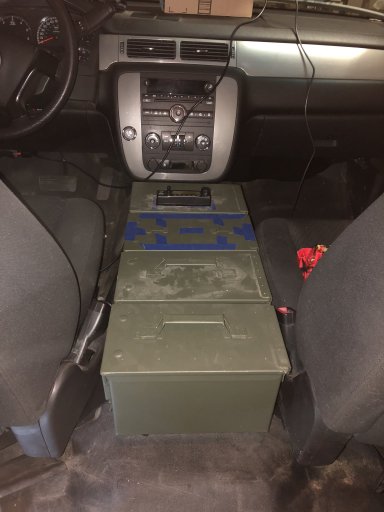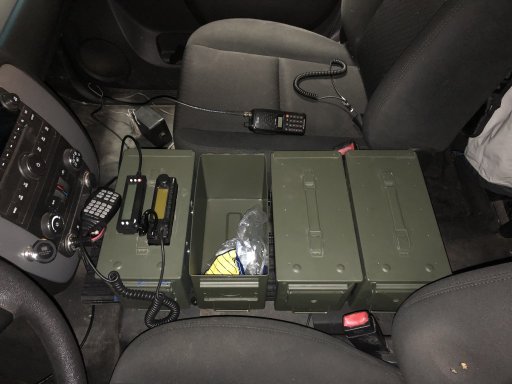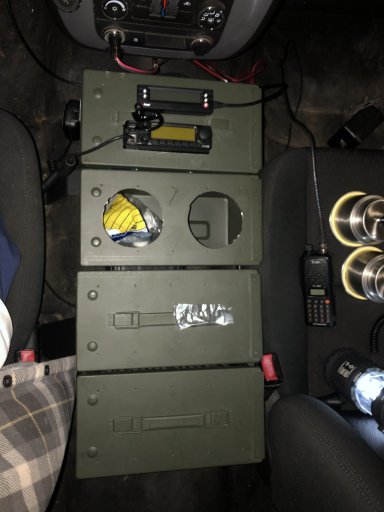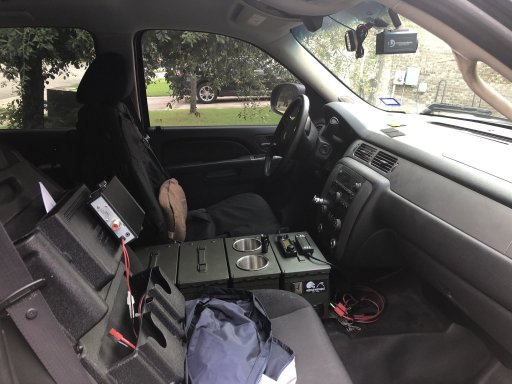 Finally, I can't forget to place my OB medallion in a good spot!
Last edited: