Rank VI
Member
Supporter +
Pathfinder I
Ugh ive got em running out my ears and still i often hunt for one [emoji19]
The favorites:
My pelican 7060 tactical flashlight.
8.5 inches of wicked bright, water proof, nearly indestructible badassery....
This light was either on my vest or attached to my weapon my entire enlistment. It was a brand new concept and design in 2007 when I enlisted my dad got it for me as a departing gift and said "if you're going to face the darkest of men in the darkest of places you are going to need a good flashlight." It is my go to flashlight for good reason it was always there at the worst times in the worst places imaginable.
I have literally strapped this flashlight to a M240B and or an M2B while mounted in a gun turret on a vehicle because if i can see it, i can hit it....seeing was surviving. Thank you pelican!
To sum this up the light is 9 years old and i have never had a problem never replaced any parts and have left it off of the charger 6 months at a time they never got less than an hour use out of it..... impressive isn't even the word.
Moving on......
Pelican 2020 saberlight Recoil
seemingly endless battery life and good working light. Its my go to for backpacking, it's kind of a flood beam light it puts out a lot of light but not very far just right for searching for something that's lost or watching just in front of you while you walk... unlike the 7060 which can be used to usher in airliners if you had to.....
Pelican 2010 saberlight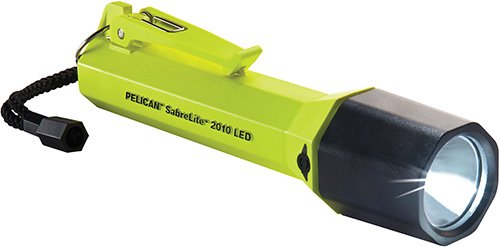 Long range, amazingly long battery life, this was my go to light for the go bag. Also Submersible.
And recently my manager awarded a few with this little critter... it lives in my door pocket.
The NEBO SLYDE.
It is almost as bright as my 7060 tactical flashlight from Pelican has great reach and the magnetic base is strong enough to hold it when its fully extended has a work light and you can adjust it in out or twisted while it is magnetically attached that magnet is really stout it is only water resistant however..... so I have not risk any submergence.
This surefire was an end of deployment gift from a commanding officer.
It was attached to my garrison duty weapon (M4). Though it is wicked bright I much prefer the LED Pelican 7060 for battery life wighter light and cooler running temp
..... that sure fire will burn you
This little fella! Mine is off brand but identicle.... Its under the barrel of an undisclosed weapon in an undisclosed location that I currently use in self defense should need arise.
I've also got the mile long 10 pound D battery eating maglight that you could beat someone to death with.... but those have been around since Christ was a cowboy and I feel no need to go into detail.
This is only the beginning... im kind of a flashlight guy... so as I run across my various different light sources I will add them to the list please add to this I think it will be helpful to others when the Sun Goes Down and the s*** hit the fan.... on the trail or off of the trail
Sent from my SM-G920V using Tapatalk