Traveler II
I bought this Jeep a little over 3 years ago with 74k. It now has 187k miles after 2.5 years of 140-160 mile round trip commutes. This is what I'm starting with: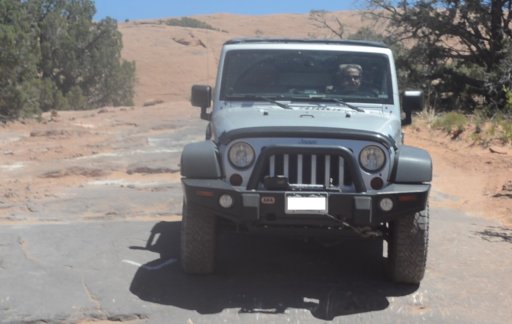 Bumpers: ARB Front/Rear
Recovery: 10k Smittybilt, 3 Ton Chain Hoist, 20k tow strap
Armor: I forget the name but the previous owner put an actual belly skid on and barely used it from the looks of it. I have used it extensively.
Performance: PO installed a CAI and I put in a Traildash because I had a CTS in my Ram CTD and like the functionality it gives.
Where I'm Going:
Step 1: Routine Maintenance:
- Right now I am throwing a P06DD Code and am still trying to figure it out.
- Tomorrow: New Spark Plugs, Serpentine Belt, Check all pulleys, check steering joints, clean air filter.
Step 2: Leg Day
This Jeep has impressed me off road but it would be a shame to hold her back by keeping her stock. There are three options I'm looking at:
1: 2.5" Lift (Teraflex, RK, or build my own)
2: 3-3.5" Lift (Same Options)
3: No Lift and Flat Fenders
Goal is to fit 35s without rubbing and keep it somewhat low. My biggest issue with going to flat fenders is I think it will look really weird with the ARB bumper up front. If I build my own kit, I will be using mainly Rock Krawler components but adding a few other non-compromise parts. If I go with a kit, I will be adding said parts along with it.
Step 3: Storage
The JKU has a large cargo area but I've never liked the lack of organization. I'm thinking a two drawer side by side system. I'm pretty handy and have all the tools so I will be making it myself. I'm thinking up even with the wheel wells with tie downs on top.
I will try to keep this updated as much as possible but it may be somewhat slow and choppy with work and operating on the wife's approval for purchases. Any input from other more experienced builders is welcome.