Contributor II
98
First Name

James
Last Name

vvvvv
Since I like doing odd ball stuff, here is my 2018 Wrangler JKU with a vintage Warn 8274 from 1989.
Bought the winch a few years ago as a non-running unit. Tore it apart and got it all running again. New wiring, new solenoid, and 150 feet of new cable. The bumper is my own design of 6 inch C Channel with a winch mount from a place in California that I cannot remember their name.
Winch works awesome. Only downside is that the air flow is a bit restricted so the engine can run hot in the summer if you over stress it.
Aside from that, it works great. Pull me out a few times. Pulled several other people out. And it has also tore down two nasty old sheds.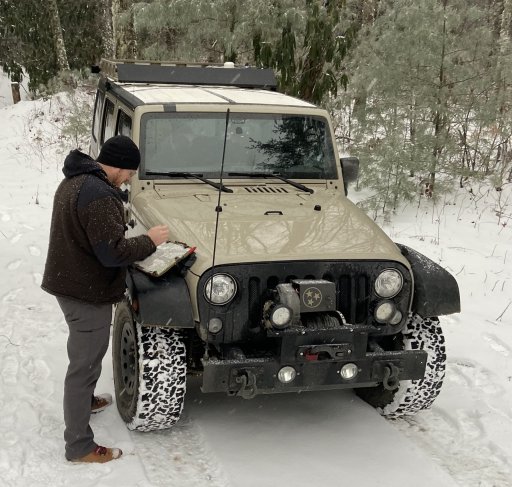 ​