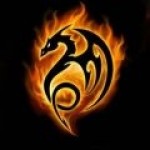 Rank VI
Founder 500
Member
Supporter

Advocate II
Michael's Update: If you are having trouble seeing yourself on the Member Map, make sure in your "Privacy Settings" in your Profile Menu, the following option is checked:
Hello folks,
I am trying like several times in the last weeks to find myself on the Member map.
But unfortunally, no succes.
And yes, I was always visible in the past.
So from a special dot, I turned into a black dot which means just forum member, and now into nothing.
Feeling a bit strange about this.
Last edited by a moderator: