Contributor I
60
First Name

Ryan
Last Name

Amey
I have such an important question that I must answer but without any real experience overlanding I am unsure how to proceed. With an extensive background in camping and hiking, I have an inclination towards an answer but would still like advice! So here is the question,
What vehicle should I build from?
There are a few options at my disposal, but these are the only possibilities.
1) 2017 Subaru Crosstrek Premium 6MT
Fantastic car, low mileage, and very reliable. Fuel mileage is also a bonus at an average of 28 mpg (for us). Ours is equipped with a 6 speed manual transmission and, of course, all wheel drive.
Biggest downsides I can see are cargo space and a tan interior which will stain easily.
2) 2010 Jeep Wrangler Sport Unlimited
Another great option this one being much more equipped for offroad adventures. This vehicle solves the space issue of the Crosstrek too. Our Jeep is equipped with a 6 speed manual transmission as well.
However, with a 4" lift and 35" mud terrain tires our mpg and tire costs would be through the roof (that may or may not be there weather depending
)
3) A 4-door half-ton pickup truck (most likely GMC Sierra or Chevrolet Silverado)
This option as a little more vague as we do not own this vehicle but plan to purchase one to replace the Subaru Crosstrek in about 3-5 years. I am including this because my overland build could consist of components that could translate to a pickup truck without issues (i.e. a universal roof top tent).
Each of these would need to be a daily driver for either my wife or I.
So what do you think???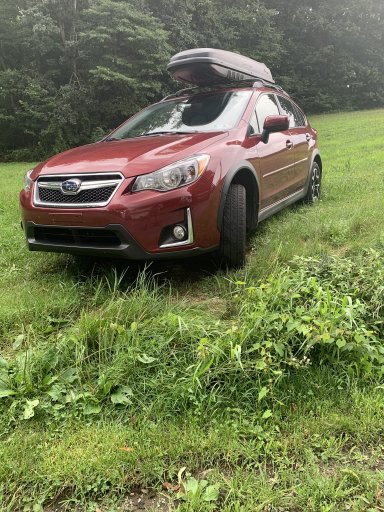 Last edited: