Influencer I
2,301
First Name

Rolando
Last Name

Nispiros
Member #

17011
Ham Callsign

KN6JJS
I didn't realize the my second FuelPax container was blocking access of putting my tailgate completely down. What a dumbo! I would have to remove it and put it back on just to get into the bed.
Instead I removed it and put my first aid kit in its place (for now).
Before:
After: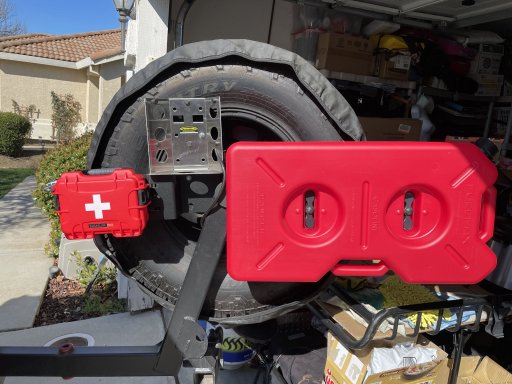 Now I have to find another place for the first FuelPax. Oh well. As far as weight distribution when I put the 5lb propane tank, then that should help even the load, I hope. Will need to do a test run with the second FuelPax and tank loaded/filled up.