Advocate II
I just mounted the newly purchased SmittyBuilt Overlander XL tent on my FJ Cruiser. This is supposed to be a budget friendly RTT. I purchased it and an annex from 4WD website. I have not used it yet and plan on going out in it this weekend.
Has anyone out there purchased this tent? Any honest reviews ?
It seems very rugged and heavy duty. I am curious how it will hold up.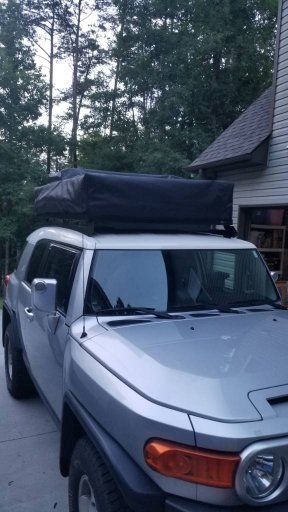 Sent from my SM-G955U using
OB Talk mobile app