US West Region Member Rep
Member

Member III
3,402
Member #

9206
Ham Callsign

KI7RAM
Meeting Minutes March 18, 2021
Scott opened the meeting at 6:PM at the Hunter Lake Trail trailhead. There were 18 members and 4 guests in attendance, and the new participants introduce themselves… Welcome! Some found us via Overland Bound or via Facebook and Instagram.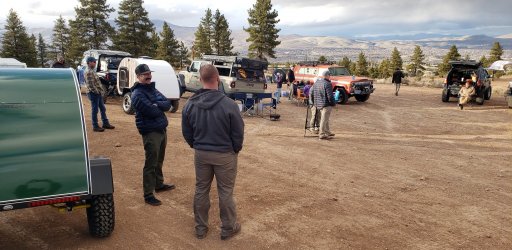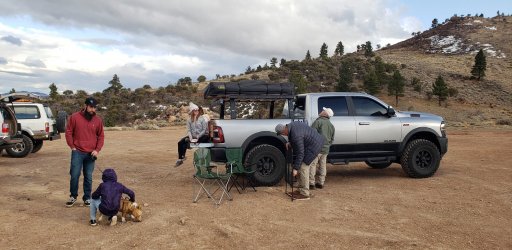 Review of the Upcoming Year
March 19th, 20, 21 – Carson River Hot Springs Overnighter -CANCELLED
April 15th – R.O. Meeting
April 17th – Petroglyphs Day Run
May 20th – R.O. Meeting (Unstuck and Trail Gear Review)
May 15th – Carson Hot Springs
May 29th – Getting Unstuck
June 17th – R.O. Meeting (Communications Review)
June 11th, 12th, 13th – Bear Valley Overnighter
June 19th – Frenchman / Crystal Peak Day Run
July 15th – R.O. Meeting (topic?)
July 17th – Genoa Peak Day Run and Hike
August 19th – R.O. Meeting (topic?)
August 21st – Hunter Lake Trail day Run
Sept 16th – R.O. Meeting
September Run?? Possibly Peavine
Oct 21st – R.O. Meeting (topic?)
Oct 23rd – Dog Valley BBQ
Nov 18th – end of year Meeting
NOTE:
The March 19th Carson Hot Springs Overnighter is cancelled and scheduled to a later date.
Short Trailer Review
Jon Whipple, founder and CEO of Sunnyside OffRoad, joined us along with his colleagues to review his new ultra-lightweight Off-road camping trailer. These trailers can tow behind anything including a UTV.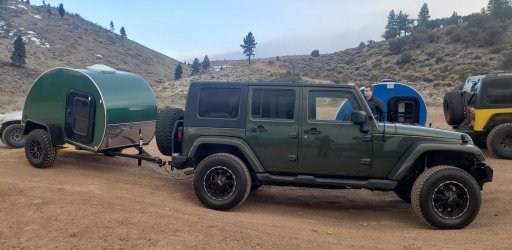 ​
They are handmade in Reno and sport a custom fabricated long travel suspension. Check them out on FB (sunnysideOR) or on Instagram (sunnysideoffroad).
Meeting Adjourned
The meeting was then closed, and everyone mingled to talk rigs and look at the Tear-drop trailers.
See ya at the next Meeting