Contributor I
30
First Name

benjamin
Last Name

knauss
Member #

26008
Ham Callsign

KG7ISS
1. So I bought a shiny new 2020 Gladiator, I went with a Rubicon off the lot. I got it in my preferred color (Gator Green) and with most of the options I wanted:
Leather Seats
Class IV trailer tow package
Cold Weather Package
LED Lighting Group
8.4 inch Radio
Active Safety Group
Hard Top Headliner
All-Weather Slush Mats
8-speed automatic
Proximity keyless entry
BedLiner
Forward-Facing Trailcam
which ended up being $58k.
To this I added the gear I already had from my last rig:
Recover Straps
Bubba Rope
Airdown kit
Tire Repair Kit
HighLift Jack
STOMP Medical Kit
RTIC 65L Cooler
This is it before the build: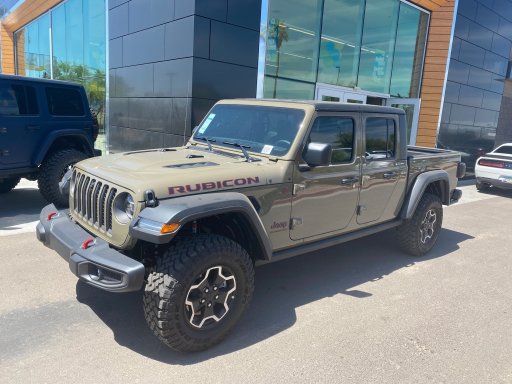 2. The very first change was to get off those ugly dealer tires and onto some serious tires... 37's fit perfectly with no mods, and even fit in the spare tire hoist.
I went with Cooper Tire Discoverer STT Pro All-Season 37X12.50R17LT, which seems to be a nice compromise between cost and function, they are solid tires but they wont break the bank.
3. Next was a
Tazer JL Mini
to enable the hood alarm, disable the seat belt beeper, and enable the Aux Switch group, which was then installed...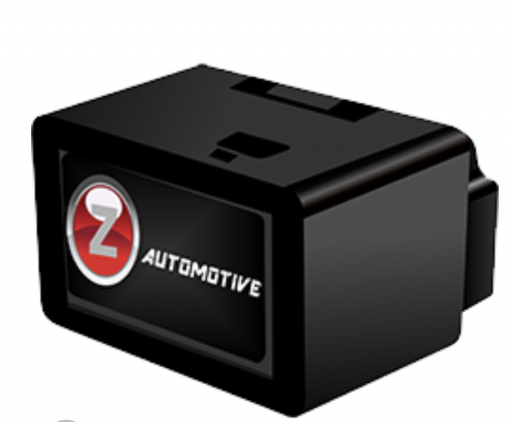 4. Then the Mopar AUX switch kit, which was the only option I could not find on the dealer lot, find someone to do this for you, its way too much trouble to do yourself:
5. Then I added some light, it was important to me to add lights without blocking my ability to add a snorkel, so I went with the hood mount:
https://www.quadratec.com/p/zroadz/...246Ado3i8hpxdVN7zOMy6OQqJJdMN3gAaAhGQEALw_wcB
(yes, dirty, the way god intended)
6. to that I added two antennae, both mounted on
Topsy Products NMO brackets
, the first a Quad-band HAM antenna by
DX Engineering
, the second
a
Midland GMRS antenna.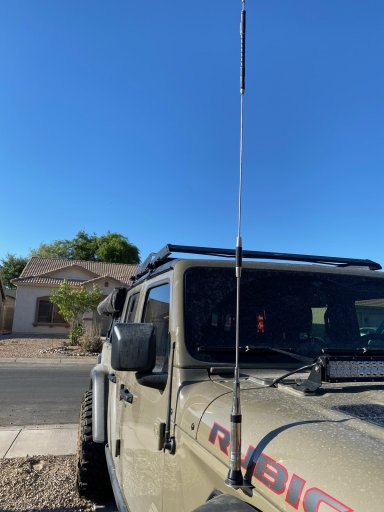 7. Next I added a
Rove R2 4k dashcam
, which is both good for trail recording, and mall crawling:
8. I didn't want to eat up vital bed space, so I added a
Hooke Road Roof Rack
:
9. Next, and this is a requirement for any overland build... I added a
Peregrine 180
awning:
(this is oddly the only thing I don't have a picture of)
10. With the canopy, getting to stuff in the bed was a total pain so next, I added a
CargoGlide 1000: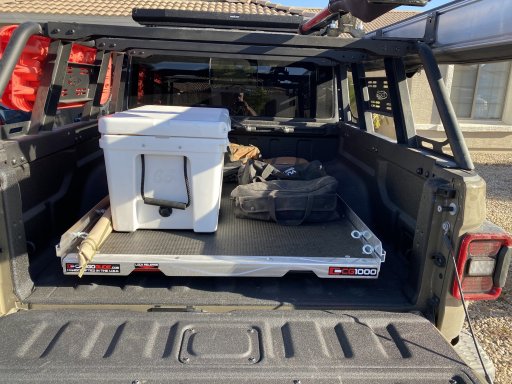 11. A
DV8 Fire Extinguisher mount
and some traction boards:
12. No jeep build should be complete without a
really good, warm, wool blanket
in the back seat: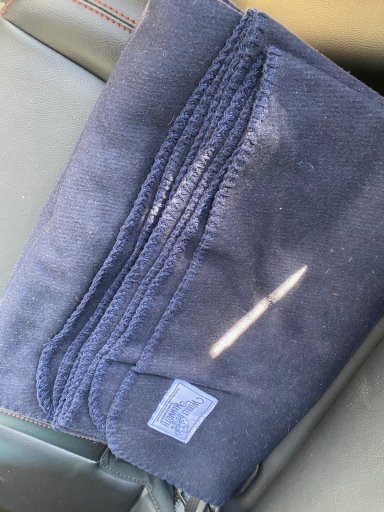 13. Got the hood blacked out, really improves the look and of course... I'm less blind heading east or west now.
14. Added onboard air today, specifically VIAIR Constant Duty Onboard Air System:
I hid the air tank under the bed, and put chucks on both the front and rear bumpers.
15. Also added bed rail mount for high lift jack: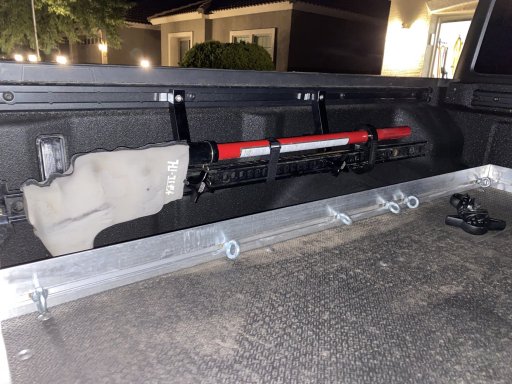 16. Added new stubby bumper and winch
Quadratec QRC Front Winch Ready Bumper for 18-20 Jeep Wrangler JL & Gladiator JT

X-BULL 12V Synthetic Rope Winch-13000 lb. Load Capacity
17. Added some more light to the front bumper:
18. Added the Mountain Hatch Tailgate Insert:
its a big cutting board that also serves to level out the otherwise mountainous surface of the tailgate, which makes setting your coffee down much easier.
https://truckbrigade.com/products/m...tm_source=google&utm_campaign=Google Shopping
19: Added the RAM mount rail solution, as well as the SpotX Emergency Satelite Communicator:
20: Purchased, but have yet to receive, the RLD Designs Jeep Canopy, along with Kitchen Cabinet and Rhino Box Rails:
RLD Design Canpopy for the Jeep Gladiator. Stainless steel camper shell and topper for the Jeep pickup truck available now.
which will replace the Addictive Desert Designs rack I originally started with (dont recommend it).
21: Bought 5 Rhino Boxes, and split my gear up into Tools, Camping, Kitchen, Medical/utility, and Recovery Boxes.
22: Yet to come.