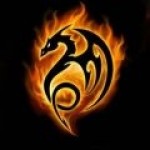 Mid Europe Region Director
Founder 500
Member
Supporter

Pathfinder II
4,387
First Name

Robert
Last Name

Keim
Member #

0033
To explore the northern part of the Netherlands, called Groningen. Together with Friesland these provinces are the wettest ones of the Netherlands, if you dont count the southern islands of Zeeland.
Loads of lakes, canals, creeks and small rivers are cutting through the fields.
Old fishing harbours and loads of windmills and much more are to be discovered.
Not a dirt track tour or a off road tour from the start. But you never know what we will find. But just exploring a part of the country I never been before.
View Rally Point