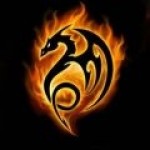 Rank VI
Founder 500
Member
Supporter
Advocate I
4,351
First Name

Robert
Last Name

Keim
Member #

0033
Who knows how we can make a Mid Europe OLB badge design?
As the middle of Europe has a diversety of landscapes, points of interests and countries, I think it will be hard to make a badge with some landscape on it.
Even as Iam not very much into Politics I just have no other idea of making a representing badge as using the European Flag
So, as I am completely out of other ideas, just let me know what you think should be the image on the badge.
Think a week or two should be enough to find the right one and have a decision about it.
Then we can send it to Michael and let it be made.
Greetings from Robert