Contributor I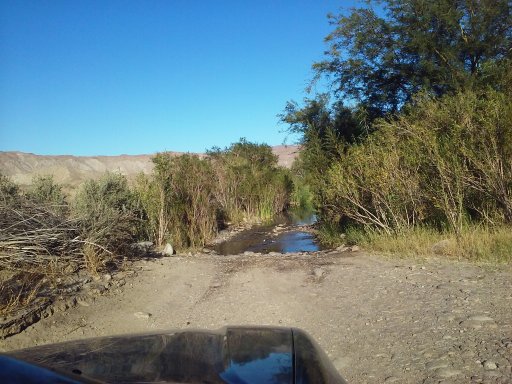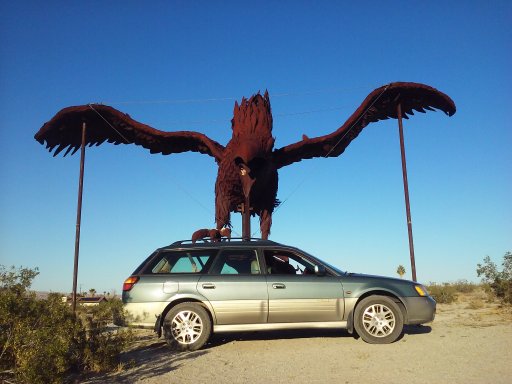 Hey there!
I'm Jeff from Torrance, CA.
I'm pretty much a novice overlander, though I've done a handful of trails. As in count them on one hand.
My rig is a 2001 Subaru Outback, with all the fluffy lazy luxury options. I got that one because it has the flat 6, which will suite me in the long run. Currently 100% stock, though I have General Grabber tires coming in the next day or so.
These pics are from my trip to Borrego Springs last Friday. The last is me trying to decided if I could make it up the hill on the lower Coyote Canyon trail on my 5 year old stock street tires. If I'd pushed ... probably. But it was late in the day, sun straight in my face, no traction, and I didn't want to break the car. Won't get to try again for another six months as the Coyote Canyon trail closes seasonally on June 1st. By then I'll also have a skid plate, maybe a mild lift.
There were a couple of water crossings, which was a first for me. The first one follows the stream, and my friend though the trail ended there. I went nope and plunged right in. Not even up to the doors, no problem!
Heading out this coming Friday to some local trails, then back to Borrego Springs the week after to go explore. I think I may be hooked.
-Jeff
Last edited: