Traveler I
I kind of fell into this old 4runner. My daily driver broke down, nothing major, but a family member lent me this 4runner for a few days while my car was fixed. The 4runner had been driven about 200 miles the previous 2 years, most of that in one trip.
After talking and weighing options he decided to sell it to me for $1200. The good is that everything except the windshield washer reservoir works, including new AC and a new clutch. Cruiser control, power everything, and even though she's 25 years old, she feels solid and isn't creaky sounding or loose driving around.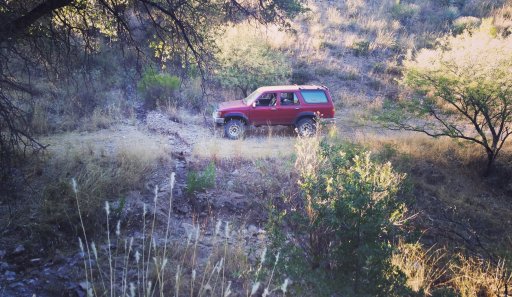 Now she's a typical gutless 2nd gen, and she has blown a head gasket, and she does have some valve train noise. So my first order of business was to clean out the rats nests and fix whatever leaks I could.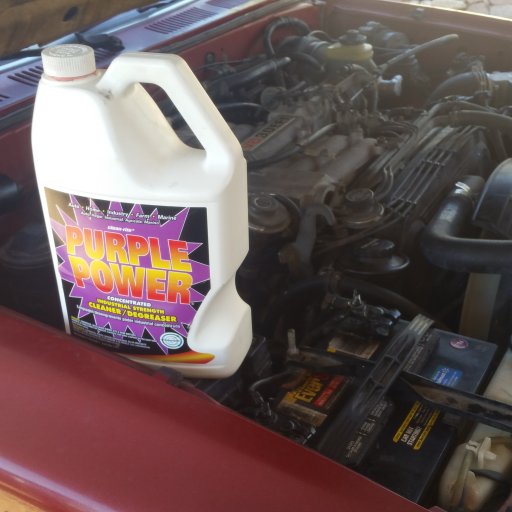 So, valve cover gaskets, and some cleaning ... she still has a small rear main seal leak but that's staying until I have to change the clutch (which shouldn't be soon as it's new).
I've since gone 4 wheeling twice, once was pretty hairy, but she did awesome...better than expected. Here's a short video.
For the next few years my wife and I will use her for short overlanding trips and have already discovered the need for a small roof rack. Once we get the dogs loaded up with our gear, we are packed! So I added a rack last night.
There's the before.
The plan is simple...small mods that fit our needs. I'll put an OME lift on her, and some 33 x 10.5s soon. Then some gears to help with the gutlessness, along with a rear aussie locker.
I'd really like to add some lights and decent bumpers, probably some rock sliders too. But, dreams and budgets, right??? ... they rarely align.
See, I should call her 4play...I love exploring and camping, but my wife doesn't like the idea of pooping outside, so before I can invest in a modern rig, I need to see if she's really on board!
I think I'll win her over as she loves fishing anD hiking anyway and we will go cool places.
If and when I get a more modern rig, I'll do a SAS and make this 4runner a serious offroad machine. (She looks good, but has some rust and has been in a fender bender, which makes me comfortable chopping her up a bit in the future).
Anyhow, I guess that's a wrap for now!