Advocate I
I have been DEEP into National Forest, along narrow ridge lines, and come across many situations like this: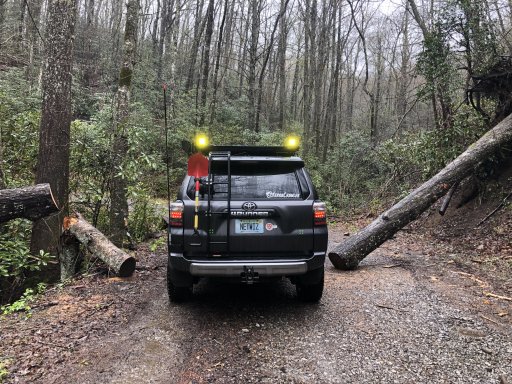 So, I wonder what I would have done if that tree was not already handled by someone. In fact, there have been situations where I have had to turn around, but it hasn't been on a very narrow section so I was ok. I am often pulling my XVenture XV-3 trailer, so if I come up on a down tree, on a narrow pass, that is not going to be a pleasant situation.
What do you all do to combat the situation of fallen trees? Silky Saw? Chainsaw? Turn Around?