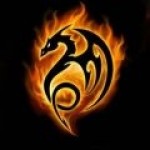 Mid Europe Region Director
Founder 500
Member
Supporter

Pathfinder II
4,387
First Name

Robert
Last Name

Keim
Member #

0033
Ok folks I have an opportunity to ask Michael and Corrie questions directly on 23rd June. If you have any burning questions can you private message me the questions and I'll put together a sheet of questions to put to them. This is your chance to get involved and have your say. Your local...
www.overlandbound.com
Dave put this up in West Europe and Christoff in Africa,
So, I will have that same question to all of you. Send me your questions, I will ask them and relay the answers.