Rank VI
Founder 500
Member
Expedition

Traveler III
4,282
First Name

Josh
Last Name

Duncan
Member #

0446
I know it's early. But if I don't plan trips like this months in advance, something inevitably gets in the way.
I was thinking that my plan is to head down the coast to get to the OB Rally.
My initial thinking is to head down to Portland, and then cut over to 101 on the 30, or on the 8 out of Olympia.
Of course, I think it would make for a much better trip if I wasn't alone. Maybe some people that know areas on the route would be up to sharing some of their favorite spots along the way?
I'm not sure there will be a lot of time for long offroad journeys, but I was thinking that making this part of the trip last 2 to 4 days would make for a fantastic little trip.
Of course, this is assuming that the Rally is going to be in Northern California somewhere. I don't know that I've heard anything concrete yet.
Any input, suggestions, questions are more than welcome!
Updated with new information....
The Costal route...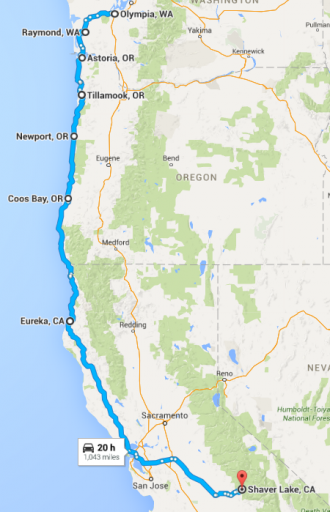 Or the interior mountain route...
Obviously both are approximations at this point.
Either route is probably 3 or 4 days, assuming not too may distractions
Last edited: