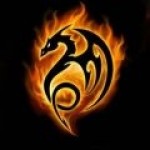 Rank VI
Founder 500
Member
Supporter
Advocate I
4,351
First Name

Robert
Last Name

Keim
Member #

0033
Hello folks,

Is anyone interested in a long weekend, say wednessday evening till tuesday evening. Doing sightseeing and some tracks? Somewhere in July or August?
I did find some tracks, so, unknown to me as well. And I have been there before, it is a nice place to see.

I would think, arrive at thursday around ten at a meeting point. Doing our things and leave tuesday around noon.