Enthusiast I
1,213
First Name

TJ
Last Name

Adams
Member #

20043
Hello Overlandbound,
I'm a new member from Lincoln, CA. I just joined (OB-20043) and made a brief post in the Member Introductions thread, but I thought I'd expand a bit here. I grew up backpacking with my Pops, so I'm familiar with minimalist camping, packing light, etc. Over the last few decades though I've mostly done "Glamping" with 5th wheel Toy Haulers or RVs. I still have a 5th wheel, and we still do trips with it, but lately I've been longing for the simplicity of Overlanding. My goal is to have a well-equipped, highly-capable rig that I can just throw some food and clothes in and be on the road into the woods as quickly and simply as possible. I recently moved to Lincoln, CA (Northeast of Sacramento, just before the foothills of the Sierras) after living most of my life in the Bay Area (I still work in Palo Alto, CA). Part of my attraction to Overlanding is how close we are to so many amazing offroad camping destinations. We already camp in the Tahoe National Forest with the 5'er and our RZR, but I'm looking forward to exploring the more out-of-the-way spots. I also go out in the woods of the Payette National Forrest in Idaho, and plan to do some longer expeditions into Oregon, Idaho, Montana, Wyoming, Utah, Colorado, Arizona etc. in the future.
My rig is a 2003 Jeep Grand Cherokee (aka a "WJ") Overland. I'm just in the early stages of building it, but have a good roadmap for what I want to achieve. Originally we purchased it for my girlfriend's younger brother who we take care of, and it's been a great vehicle for him. He's going off to college next year, and is turning 18 and will be getting a more practical college car (we're looking at a 2-3 year old Chevy Malibu for him, the plan is to co-sign for him so he can further establish his credit... my parents did something similar for me when I as 18 and it was a great learning experience and helped build my financial responsibility and future). So... that means I get the Jeep back!!!
Here's the Jeep back when we first picked it up in '17: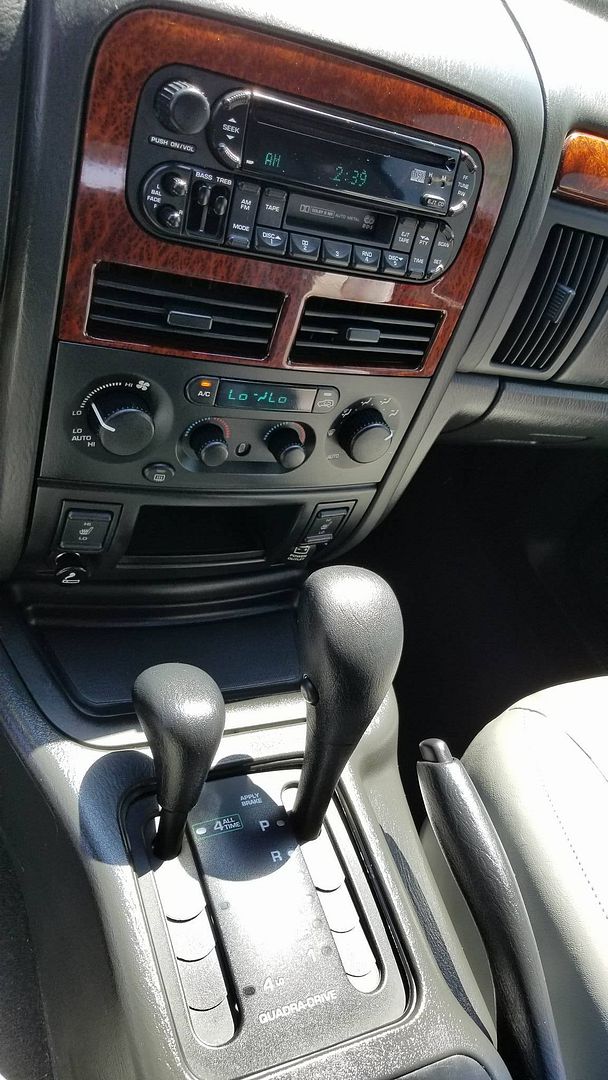 I added a Gibson Exhaust (really nice, deep sound without being overly loud) right away and got to planning the next phase of the project. As most of you know the Overland has the 4.7 HO and QuadraDrive along with solid front and rear axles with multi-link coil-spring suspension. It's actually a very capable stock, but of course I wanted to add a bit more. To compliment the nature of the WJ, I wanted a mild lift with great flex but I wanted to maintain great onroad manners too. After a lot of research I settled on Iron Rock Offroad (IRO) for the lift, and names like Addco, Bilstein, and Kevin's Offroad for some of the ancillary parts.
For wheels and tires we landed on this setup:
Wheels -
Pro Comp Series 7032
(16x8, 5x5, 4.5BS):

Tires -
Goodyear Duratrac
(265/75-16):

Again, the goal on this first stage wasn't a hardcore rock-crawler or anything like that. More of a very capable Overlanding vehicle for Jake that could still be his daily driver to work and school. The IRO 4" ROCK-LINK is probably a bit of overkill for "just" Overlanding, but IMHO extra flex is worth it. The Quada-Drive is a good system, but it's not as good as true lockers. Keeping the tires planted with the extra flex will help out a lot in letting the QD system work this Jeep through tight spots.
Here's how it came out with those parts (JKS Quicker Disconnects not on yet in these pics):

Rock-Sliders:
Front long-arms:



Over-the-knuckle tie rod, steering stabilizer, etc: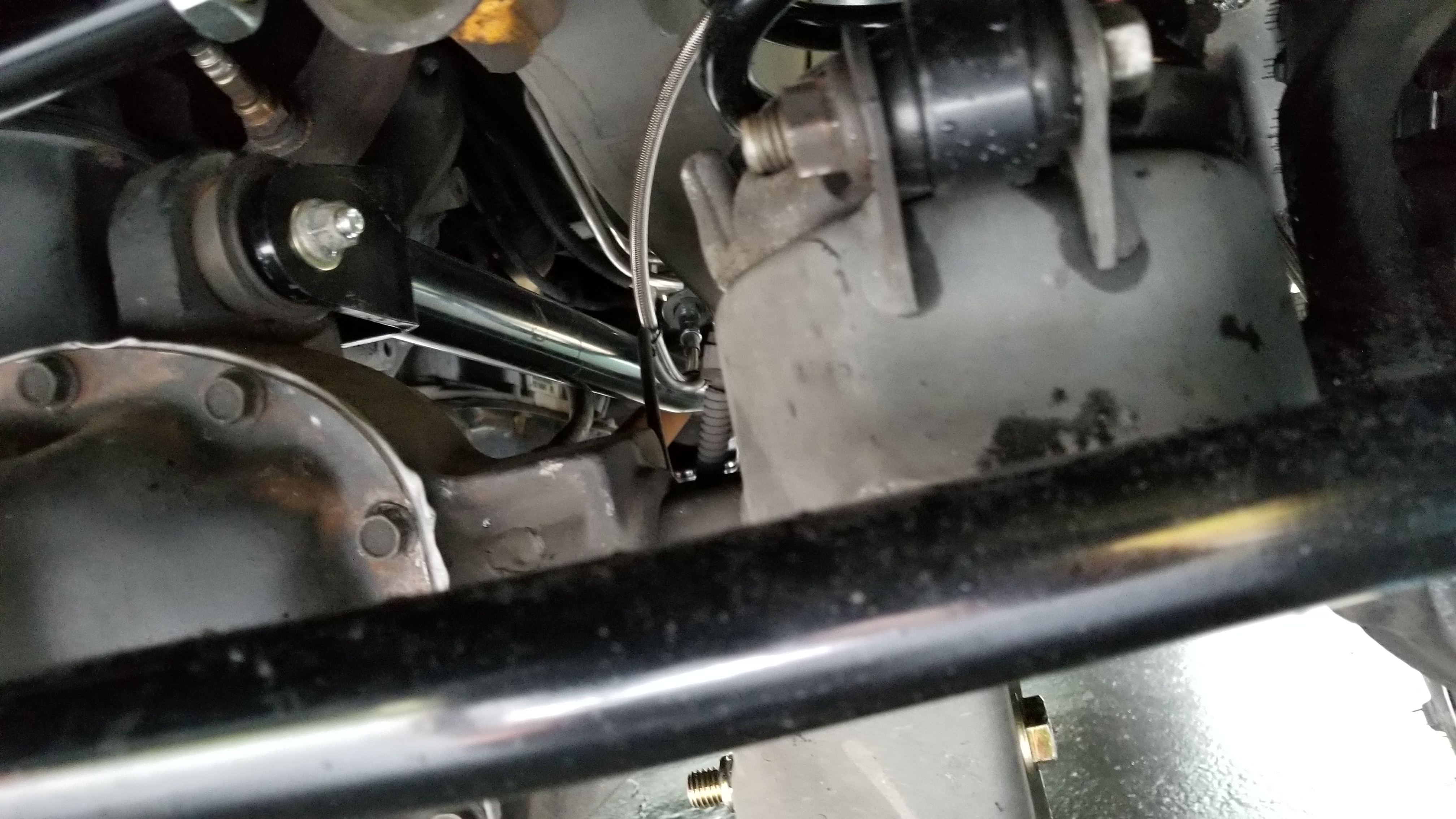 Front springs, shocks (I hate how the dust boots have bunched up) and extended end-links:

Rear:


Next was a cheapie stereo upgrade just to get Bluetooth and slightly better sound. I just changed the HU and dash speakers, so far the amp and the rest of the speakers are stock, and it sounds "okay." I'll probably upgrade the stereo a bit further in the future for longer expeditions, but it's not bad for now.
We didn't really take pics during the install, and Jake did most of it. It's a kick-ass head unit though, and it even makes the stock amp/speaker setup sound much better.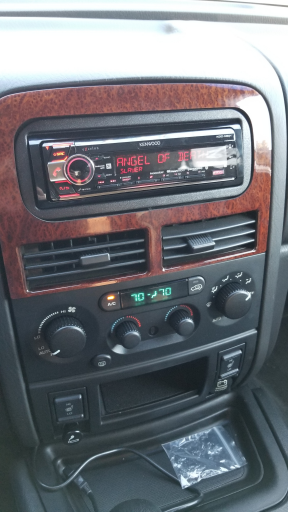 Other than some additional trimming of the front bumper and inner fenders (I do have pics of that if anybody is interested), that's about how it sits now.