Rank V
Founder 500
Member

Member III
Just returned from an 8 day trip to Mt Rushmore in South Dakota. Joining our family was our good friends with their 3 boys, their German Shepard in their Acura MSX and R-POD trailer. We sported the Tepui Autana RTT, and the normal loadout for camping.
The first night we took a page from the friend's playbook and done something we never had before. Camped at Walmart, in Casper, WY. They always do this since it is free, if you need something your already at Walmart, and they prepared us before hand by saying that there is a following of Walmart campers. They were not kidding. Think there was a half dozen RVs, at least that many trailers, and several people just sleeping inside their cars. I called ahead and made sure they would not mind the tent in the parking lot. They said tents are a no go, but pop ups are okay. So I called the RTT a pop up, and technically it is. I had countless people swing by to check it out ALL NIGHT LONG. I doubt I will do that again, since honestly even at midnight I heard vehicles stop, doors open, then see a flash as they took photos of the rig. I know a few people purchased one off of my conversations with them.
Speaking of the tent, my girlfriend who hates camping with a passion was less than thrilled when I originally told her we would be camping for over a week in a tent, only to learn that I bought the Tepui and would be taking it with us. It was slightly better that we were staying in a campground with accommodations. We ended up staying at the Spokane Creek Campground just outside Keystone on Iron Mountain Road. In the end she said that the RTT is a keeper and it was the best tent camping she had done.
Spokane Creek Campground was a great place to stay, if anyone is heading out that way. It is very decently priced, has showers, laundry, electric and water even at the tent sites, a nice store, great staff, and a decent café. Every single night I had inquiries about the tent, the X since many have never seen one modified, and different aspects of my setup. I also learned a few things. The RTT can be taken down and put up VERY fast once everyone gets into the swing of it. We had to tear down each morning, and setup each night. We were a little concerned about trying to catch the Rushmore lighting at night and having to setup in the dark, but after a few days, we did it, and still had everything up and ready for bed in under 10 minutes. I also learned that I am going to buy a trailer. Looking at something like the Turtle back or Sherpa (even though they stopped shop). Guess I have a few months to decide what I want to pull the trigger….. Good thing, many of my things will move right on to it, to include the ARB fridge, Tepui Tent, fuel cans, Honda EU200 gen set, etc.
A few of the attractions we hit up were the 1880 train (round trip from Keystone to Hill City). Great little experience for the kids, they enjoyed it. The girls took some time in Hill City for some wine tasting and bought a few bottles for the week. We also visited Reptile Gardens. This was also a hit with the kids, from the shows, to the arcade shooting games, to the educational purposes. It is a spot to hit, and the great thing is if you tell them you're on vacation, they will give you a pass that is good for the entire time you are there so you can hit it up a few times without costing anything extra. We also visited Bear Country USA and drove thru the exhibit seeing all sorts of animals, and did the walk to see the other animals and babies. There will be a video later added to this thread. Hit up Storybook Island in Rapid City our last day and this is where I ran into a majority of the local Xers. Had a few PMs on here, and other forums, as well as a note on my windshield with my screen name on it. So a few people recognized the rig. This is a nice place for kids and really does not cost anything, they ask for donations in a box when you enter but do not require it. I still dropped a 10 in it. We visited Jewel Cave, and did the longer tour which as far as caves go it one of the best for the lazy me now. Living in Utah all hikes start off with a NICE STEEP INCLINE and never let up. Mt Timpanogos cave is a prime example. You will be worked when you do this. Jewel cave is 95% downhill, and you get an elevator ride to get out! HAHA. Nice! Did a half day at Rushmore to include the night lighting ceremony, hikes, museum, and videos. Also did the scenic route of 16A and recorded it on 3 cameras. That will be fun to edit later, but will be worth the watch. Then did a few little things like the local museums, walking around tourist things, but everything we did was fabulous. Highly recommend this trip to anyone who has not visited the park before, we want to go back and see more, since even with 8 days, there was not enough time to see much at all. Now for some random photos. I will add more photos later as well as video as I get everything settled back in at home. Sorry I missed GONE but this has been in the planning for about a year as well.
Walmart camping
Reptile Gardens
Bear Country
Jewel Cave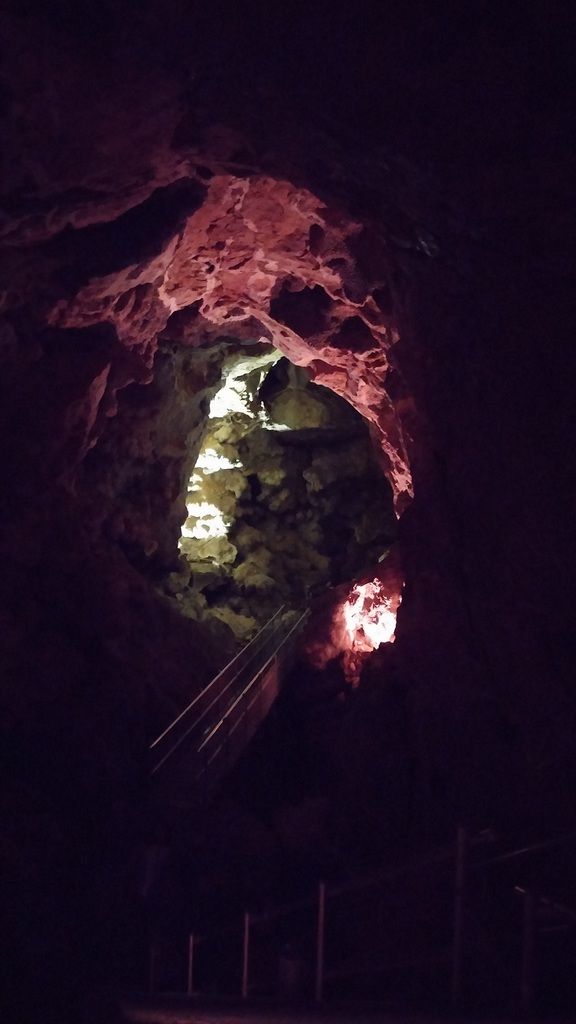 Rushmore
Random