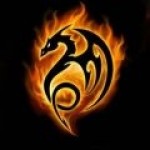 Rank VI
Founder 500
Member
Expedition
Supporter

Pathfinder III
4,697
First Name

Robert
Last Name

Keim
Member #

0033
Hello folks,
As I saw Michael doing his video's, I got a bit jealous and would love to make the same kind of vids. But, I think I need to practise a bit more as you will notice in the following months.
Anyway, I thought about buying a Gopro, but, I think it is a bit to expensive for me. So I bought myself a SJ4000.
And, I already had the Fuij XP 70
But if that is not enough, I just got my new Lumia 930.
So, all kind of good toys to make good vids and pictures.
What I cant buy, and probarly dont have is any talent to make good vids and pictures. But with those tools, it should be a bit better.
At last I have a nice little tool to make some nice shots and that is the Hubsan FPV quadcopter
So, those are my tools and now Iam trying to make cool vids with them.
And, the big question is. What are you all using here?
Greetings from Robert