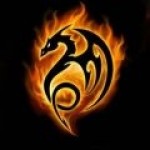 Mid Europe Region Director
Founder 500
Member
Expedition
Supporter

Pathfinder III
4,697
First Name

Robert
Last Name

Keim
Member #

0033
Hej y'all. I am so stoked to be a member of such a great community. My plans for the upcoming year are to meet as many overland outdoor enthusiasts here in northern Europe especially northern Germany, Denmark, Sweden, and Norway.

I am 31 years old and a future PE high school teacher, part-time paramedic, swift water rescue technician, and rooftop rent company owner. I am currently driving a 2007 Volvo XC70 cause I think that's the perfect mix of city and adventure car.

Every hour spend in the outdoors is just like a vacation for the soul. Some friends and I are building solid connections and trying to explore the region.

Even though many of you are familiar with the legal situation in Germany. Most of the forest roads are private property with makes it pretty hard and exhausting to explore without getting into discussions. For sure, we have to respect the land of others, and sometimes people are pretty open-minded to permit legal passage.

I hope for a great sharing of gear, tips, and for new adventures to come.

Hook me up when you are around.

Stay safe and open-minded

Thore

#treatmothernaturewithrespect
Hello Thore,
Welcome to the Forum, but most of all welcome to the community.
If I can help with questions, and providing info I am happy to do so.
Just go to the Europe section of this forum to find more specific info about Europe.
You will find nearly everything on the forum in generall about Overlanding. So just dive in and have fun.
Iam sorry I reacted late, but being on the road last week to Bad Kissingen did make it a bit difficult to react.
So, I hope you can forgive me.
Join us also in the whatsapp group for Mid Europe and our Facebook page.
Facebook Groups
Europe Overland Bound
Enjoy your stay here and I hope to see you somewhere out on a track/event.
Greetings from Robert