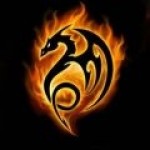 Rank VI
Founder 500
Member
Supporter
Advocate I
4,351
First Name

Robert
Last Name

Keim
Member #

0033
Hello you all,

We, Jordan and I are planning a OB meeting in the south of the Netherlands.
From Friday till Sunday.
There are at this moment two weekends from which we will choose.
18,19,20 of january or 1,2,3 of february. This is depending on the shedule of Jordan.
The plan is that we do the thing we do most of the time;
1. Friday arriving at the campsite. Set up camp and cook dinner. Enjoying the evening at the firepit.
2. Saturday we do a nice tour through the countryside. After that it is back to cooking, eating and firepit.
3. Sunday if possible, we do a small tour untill we hit the highway. Then it is all back home again.

We, Frederique and I, normally are doing the groceries for the two dinners.
Breakfast and drinks are for everyone their own.
At the end of the weekend we devide the grocery bill through the number of persons.

We do drive with a max of 7 Rigs. This because it is mid winter and we drive on the saturday.
PMRS are there for 6 Rigs.

If you like to join. Tell us.