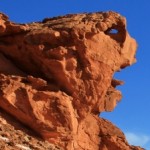 Rank I
Founder 500
Member

Traveler I
I joined a little while back but have just been enjoying the posts.
I have been offroading for a while.  Until late last year I used an '08 H2 with very few modification.  Now that it has too many desert pinstripes and over 180K I've retired it to driving me back and forth to work.  Fortunately I was able to find a very well maintained 96 H1 wagon for what I considered a g
ood price.  I've done a few add-ons to it already which I will post later.  This is how it looked when I picked it up.
https://www.facebook.com/FirewallPhotography
BTW - I live in Vegas and travel all over the area.  Luckily, over 75% of Nevada is owned by the federal government and except for a few places (area 51) you can drive on it.  So, if you want to drive around wild mustang herds or camp above 7000' without any one giving you permitting headaches, come on out this way.