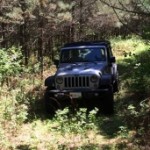 US MidWest Region Member Rep
Member

Member II
Hello MN Overlanders.

I am new to OLB and overlanding in general. I am an outdoorsy person and can probably hold my own, but I would love to get to know people in MN.

Rig: '17 Ram 2500 Laramie Limited
Experience: Camping, Hunting, Kayaking, Hiking, ATVing, and just about everything else outdoors.
Welcome! I'm the Minnesota region representative for Overland Bound. Take a look around, make yourself comfortable and if you have any questions don't hesitate to ask.