Member II
2,906
First Name

Greg
Last Name

Youngblood
Member #

0762
I'm finally getting around to joining the forums and getting this set up.
I am located in Alamogordo, NM, commonly referred to as just Alamo. This is near White Sands and a little over an hour from Las Cruces.
Overlanding started out as something my daughter and I could do to get out and enjoy the outdoors. Especially here in New Mexico where there's so many different things to explore. It all started with a Subaru Outback, which then led to getting a small RV trailer, which of course meant a tow rig -- a 96 FZJ80 Land Cruiser!
I had grand plans for the Land Cruiser. I began fixing it up and getting it built up, but then decided to do something unusual. I have a fifth gen, 2013 Ford Explorer. I'd been using the Explorer in mud and snow and it just pulled through like a champ. I was surprised because this is a cross over, not a real truck. So, being fond of oddities, I decided to shift my energy and began working on building up the Explorer as my overlanding rig. And it fit nicely with my outdoor photography business -- Backroad Explorer.
I'm now down to just the Explorer, and a few tweaks. :) I have more to go, she's a work in progress after all.
My daughter and I explore various areas around Texas and New Mexico. I am hoping to make a trip to Utah in 2017.
My set up, and some pictures:
2013 Ford Explorer XLT 4wd w/factory towing
17" wheels, BFG AT/KO2
Frontrunner Slimline II rack (mounting for axe, shovel, traction/bridging ramps, etc.)
CVT Mt Shasta w/Extension rooftop tent
OB #0762 badge on back :)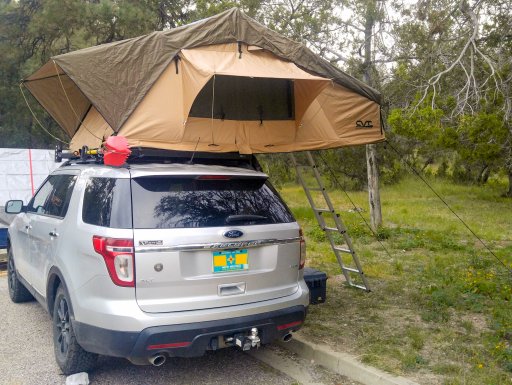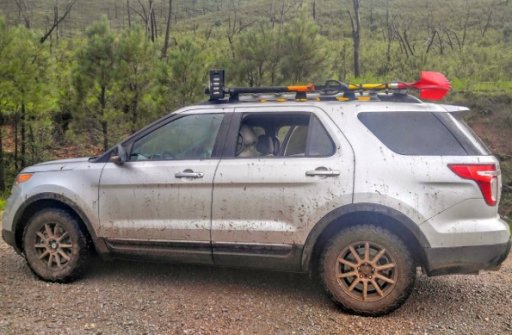 *edited to fix computer's overzealous spell corrections changing overlanding to overloading. haha *
Last edited: