Pathfinder I
The FJ recently got some new shoes (General Grabber X3 315/70R17) and I finally got them off the pavement. I've only ever used all terrain tires in the past and I decided it was time to try something a little more aggressive. First impressions are good so far. I expected to hear some tire noise on the highway but it is not bad at all. Turn on the radio to a moderate level and you can't hear the tires at all. The X3s are an E rated tire and were a little firm off road at 35psi. I aired down to 20psi and they road smooth and had plenty of traction. I'm sure I could have gone lower but never felt the need. The first picture is at the top of Rice Peak in the Santa Catalina Mountains north of Tucson AZ. In the book Guide to Arizona Backroads & 4-Wheel-Drive Trails second edition, there is a great write up and we found the book very useful.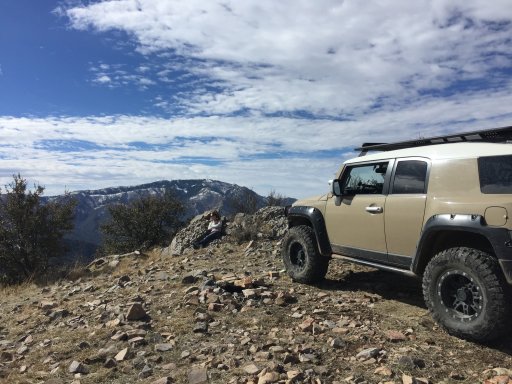 Most of the trail is relatively mild but there are few tight switchbacks that may challenge longer wheelbase vehicles. The last mile of the trail is where things get interesting. It becomes deceptively steep and filled with lots of loose rock. The climb required good ground clearance, low gears, a rear locker, and aired down tires. I never engaged my front locker but I did use the ATRAC. It was on decent that I gained a better appreciation for my new tires. Even with 4:56 gears my low range gears were not low enough to control my decent and I had to rely on my brakes and my tires. All that being said, I never felt any loss of traction on the way down.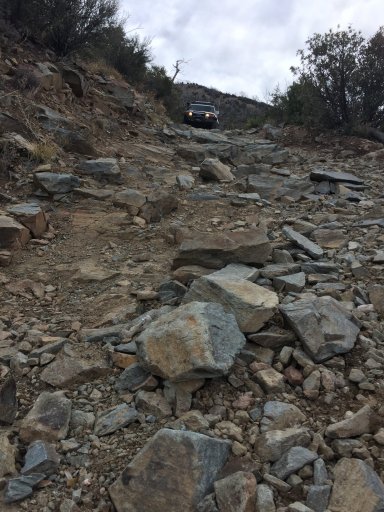 Its steeper than it looks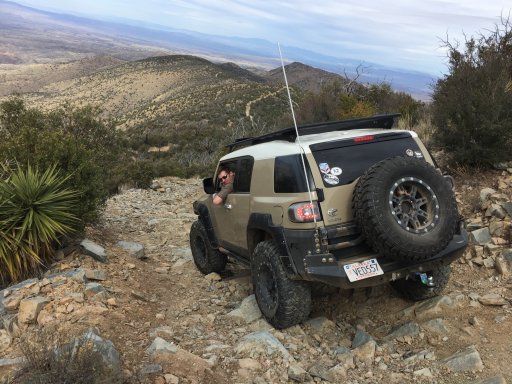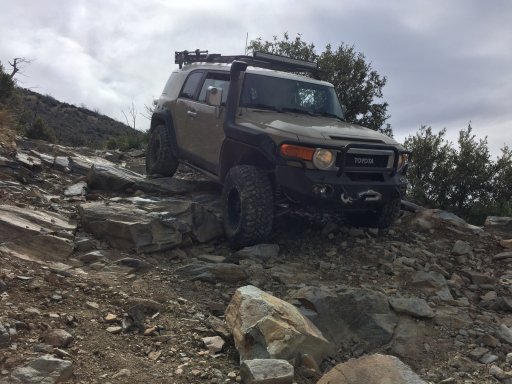 Right about here I was wishing I hadn't procrastinated getting some skid plates
I consider myself more or less an amateur offroader. As my skills improve I look forward to finding the limits of my FJ Cruiser...after I buy some skid plates!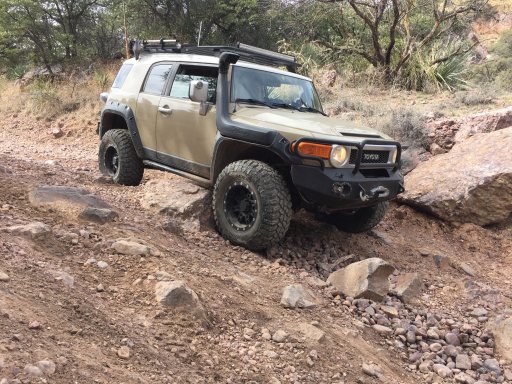 Here's a picture of our camp at the beginning of the trail