Contributor I
Hello Overland Bound Community,
I'm selling my custom storage system with Fridge/Freezer. This is a very well built system bolted down to the 4 bolt connections of the trunk area of a 4th Generation Toyota 4runner. It is solid and fully tested on a road trip to the Canadian Artic Ocean via the Demster Highway that lasted about 5 months. Never had any issues with this storage system or Fridge/Freezer. The storage system was built on January 2018.
The storage system is made of the following materials:
Base: 3/4" Pine
Storage walls/top: 3/4" Maple
Storage backing: 1/2" Birch
Drawer face: 1/2" Birch
Drawer walls/backing 3/4" Maple
Fridge support: 1/2" Birch and 2" Aluminum Angle (Frame)
All wood connections are made with Kreg Jig pocket hole systems (much stronger)
All drawers are lockable - 3/4 drawers have a T-handle locking latch by Whitecap
All 4 drawers have sliders rated at 250lbs with a full extention of 28"
The Fridge/Freezer slider is rated at 500lbs with a full extension 28" lock in/ lock out.
Fridge/Freezer is a 50qrt ARB - bought in Sept 2017 but only used from May-Oct 2018) Fully functional, no scratches - very well maintained throughout its use/storage. It has a 3 year warranty from date of purchase (ends Sept 2020) and comes with a custom insulator sleeve.
The link below will provide more pictures with dimensions
Storage System/Fridge photos
I'm asking for $2850 o.b.o. for the storage system and Fridge/Freezer (local pick up only)
Thanks for your interest.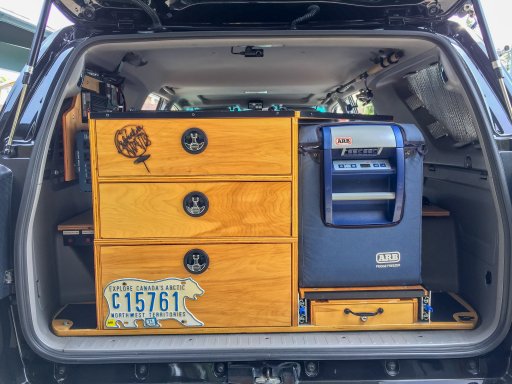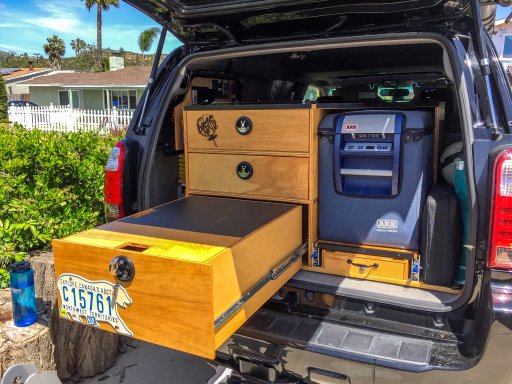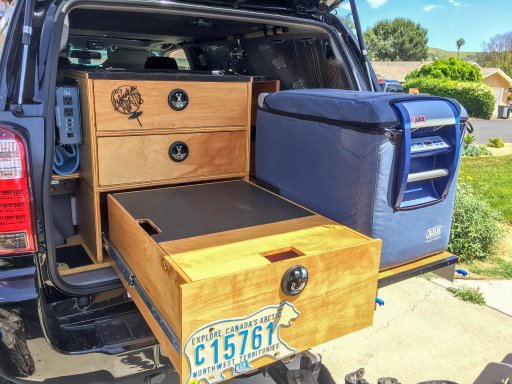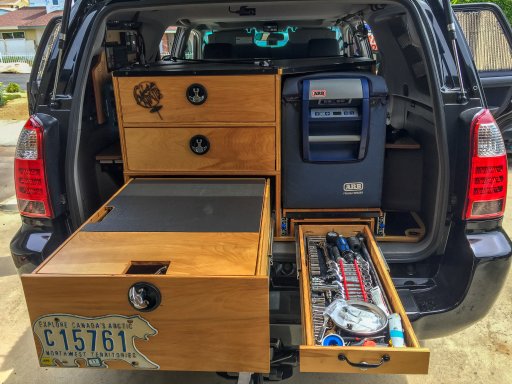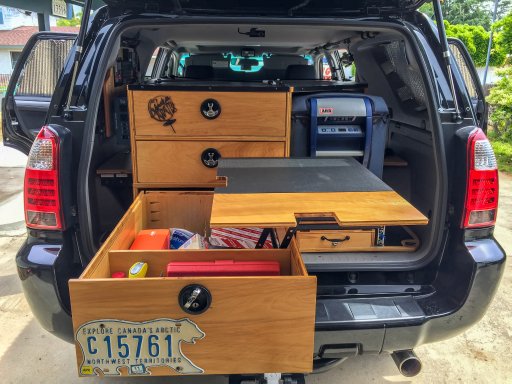 Last edited: