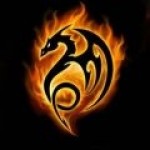 Rank VI
Founder 500
Member
Expedition
Supporter

Pathfinder III
4,697
First Name

Robert
Last Name

Keim
Member #

0033
Hello folks,
With Easter we will have a little tour along the border between the Netherlands and Belgium.
We do a 4 day run, and our c0-member Duncan is coming along for a few days as well.
We did meet up last year for the first time in the UK, just for a cup of coffee, but decided already at that moment, we will have meet again.
So, next week this will be the weekend for it.
Together with oru friends Dagmar and Thoms from Germany, we will do this one. Still some room for extra cars.
Here already a little impression of the cars which will come.
Duncan and his Jeep Sport with lots of modifications.
Thomas and Dagmar in their Jeep Rubicon. Now equiped with a very nice Roof tent.
and
Us in our VW T3 Overlanding vehicle.
Well, think we will have some fun.
We hope that during thoses days friends will join us for an evening, daytrip or more.
And I really hope that european members of Overland Bound will read this and hop on.
Greetings from Robert