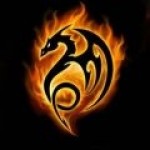 Mid Europe Region Director
Founder 500
Member
Supporter

Pathfinder II
4,387
First Name

Robert
Last Name

Keim
Member #

0033
Hello you all,
As we have already over a year now our winches, and we still love them, I ordered from the same company two Sand Ladders. Called Sand Track. (what's in a name?)
During our next trip, because of the weather, I guess we will have some moments to test in the field how it all does its job.
Here some pictures of our Gear. Test results will follow after the Easter weekend.
This is the winch of the Van.
This is how it is build in.
It is a 14,000 lbs winch. Special heavy duty.
And this is our winch for the Frontera
and this is about it has been build in
Its a 12,000 lbs winch.
It looks now like this
We tested them already, but with hardly no footage. So we hope we can get some just to show of. haha.
And here are the Sand Tracks.
So, test results are coming up.
Greetings from Robert