Enthusiast I
193
First Name

Bryce
Last Name

Campbell
Today has been amazing! But it's not over yet. Tonight I'm going to hike Beech Mountain Firetower, still in Acadia, for the sunset. It should be amazing, and hopefully not much of a crowd because it's Monday.
But today started at the Walmart on the mainland, again. It's a nice place, I feel pretty safe there. Last night probably had 30 rigs overnight, and I'd recommend it for anyone. I was talking to a couple who is in a van and said they slept on the west side of the island at the end of a road, and I've thought about sleeping in the park, but the downside is if you do get a knock at 3am by the police/rangers. I don't want to risk it, mainly out of convenience. I'm sleeping well for the first time since I left, I don't want to mess that up.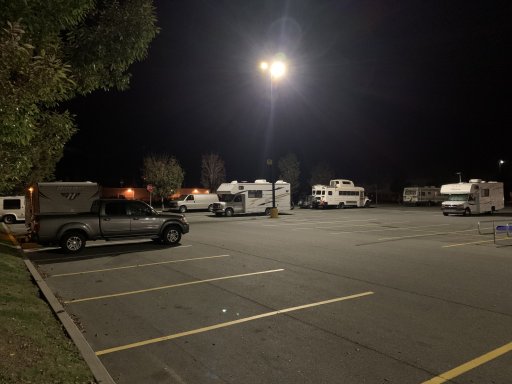 Something you see in the picture is a few solar panels, but something you can't hear is the generators. I genuinely don't understand why generators are so common still. With solar setups, like mine from Jackery, you can run anything a generator can, and SILENTLY. Of course you need sun, but you can also charge from a vehicles alternator, which is what I mainly do (through the cigarette lighter). And modern setups can last days or maybe even a week purely on the systems battery. Maybe I'm overlooking something, but there are cheaper, cleaner, quieter, less smelly, and easier to use systems than a generator. That's been the only downside to Walmart. The generators are loud, but everyone does turn them off before 9 or 10, so at least it's not all night.
Also, this bus was insane.
Starting off the morning, I went on a hike. I'll post the loop I took below, I would highly recommend it if you're in Acadia. It was super scenic, with vistas and beaches. I did swim as well, water temp was 57f. Not bad, when I was in the Cascades it's was around 35f, which I only lasted 15 seconds. It was super refreshing today midway through a long hike. I think, in total, I did 6-7 miles. Lots of elevation change and some scrambling. But it was worth it.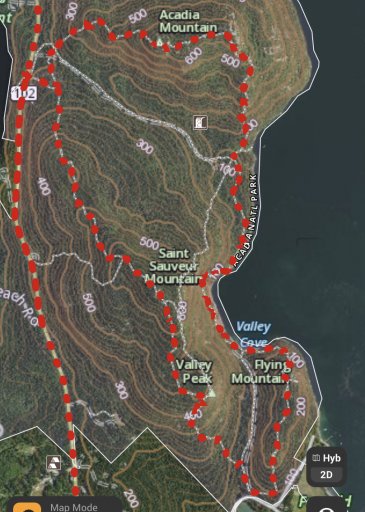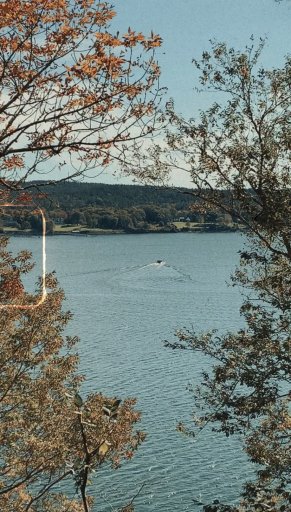 That's all I got for right now. I'll post pictures of tonights hike sometime tomorrow. As for tomorrow, I might hit the upper peninsula of the park, Winter Harbor, and then head up near the CAN border, Cobscook Bay, West Quoddy Head Lighthouse, and if I can get a pic on the border I will. If y'all have any suggestions for stuff up that way, let me know!! I do need to be in Knoxville on the 10th, so I'll probably only spend tomorrow in Maine then head back to check out New Hampshire for a few days. From Knoxville, I plan on cruising around WV/VA/TN/NC for fall colors, I'll stay as long as I can!