Influencer II
Every year where I live, we become overrun with Bald Eagles and bird watchers. People come from all over the world to view and photograph the eagles. Yesterday we decided to jump in the Jeep and run down to the Mississippi River to do some bird watching. Of course, I didn't bother to bring my real camera. All we had were our cell phones. People congregate along the dams and rollers to photograph. Usually the river is frozen, but along the rollers where the water is churning, eagles and other birds of prey can fish. So, up and down the Mississippi will be bird watchers/photographers congregating.
Of course, I didn't bother to grab the good camera. Which I'm kinda glad I didn't since I had "lens envy". Some guys from Japan had lenses longer than I am tall. lol Anyway, if you're a Midwesterner, and enjoy bird watching, Iowa in the winter time might be a place for you to check out. Sorry, I don't have any killer shots of Bald Eagles. But, here's a few snapshots from our day trip.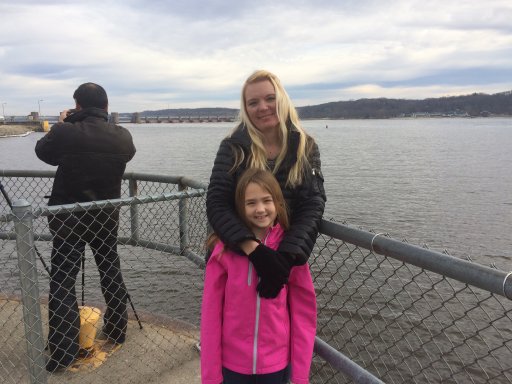 A group of tourists waiting for the perfect shot of an eagle.
Shoreline is thawing.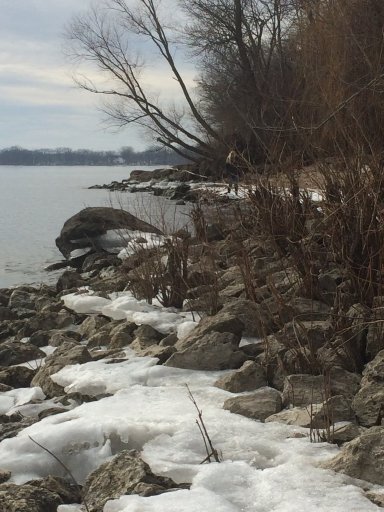 Attempting to skip rocks.
The wife and daughter. Behind them is the rollers where the eagles and other birds like to fish.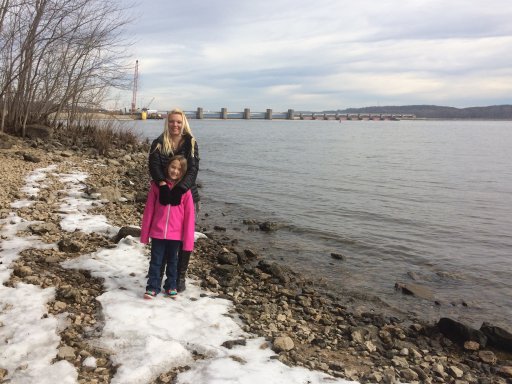 Gratuitous photo of me and my lovely wife.
Sometimes really cool ice formations form on the rocks.
Callee enjoys collecting seashells like I did as a kid.
Cellphone shot of a Bald Eagle.
Last edited: