Member I
233
First Name

Roger
Last Name

Perkowski III
Member #

17863
On July 30th we set out for Asbury Park with the intent of a beach trip. See the attached OB Trip Planner document for a full packing list.
I left my house at 05:45 and headed for my co-pilots house. We eventually hit the road for Asbury at 06:15. Headed over the Delaware River we encountered some crazy fog that the camera just doesn't do a justice for.
We hit Asbury at around 09:00 due to traffic and a few stops for gas and ice and such. We spent our entire day at the beach and started for Allaire State park only 18 mins away.
(I apologize for the truck bed liner in my nails I had just recently painted my custom bumper)
Unfortunately there were no trails or spots to truly overland in the area so we were forced to use a site. When we arrived at the state park for check in there was no one in the office although we arrived during the advertised office hours. The site was dirty and disappointing however we made the best of it.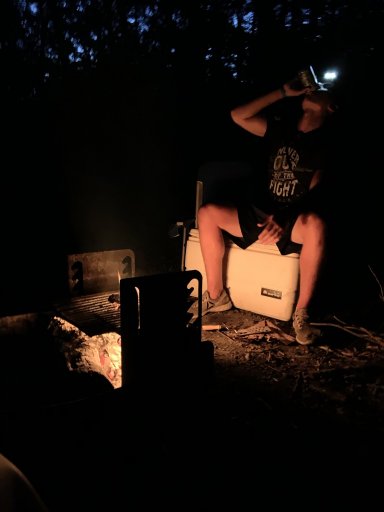 In the morning we had our coffee and eggs and we were off for the beach again. We encountered some unexpected rain and we were forced to retreat back to camp for another long night.
All in all it was a great beach trip and we are planning our next trip right now!