Influencer II
4,521
First Name

Raul
Last Name

Banuelos
Member #

2957
There comes a time in your overland adventures where you find that you need some kind of portable power to run things like fridges. Like most things, there are many ways to achieve this. One easy way is by just buying an inverter and use your vehicle battery. Now this is definitely the easiest and cheapest way but when you start running things like a ARB Fridge you will soon find out that 1 battery alone wont be enough. We can go on and on about what is the ideal setup which could include a dual battery setup with solar (prob the best way to go and most expensive) but for me I knew I wanted something a little different. Enter the
Arkpak!
The
Arkpak
is a portable power solution that has 2 12v plugs, 1 USB plug and 1 household outlet. They come in 2 different versions that house either a 150w inverter or a 300w. The Arkpak battery is charged via the included 110 outlet (what I recommend) or via a 12v car outlet. One of the best features about the Arkpak is that it is portable and not hard mounted on the vehicle. Because of the height of my truck I wanted to be able to pull the fridge out of the vehicle and onto the floor so that my kids have an easier access to it which made the Arkpak Ideal.
We bought our
Arkpak
a little over 2 years ago. It was the day before we were leaving for our trip to Desert Rendezvous 2014 to be exact. I had heard great things about the product and was excited to test it out over the weekend in the desert. Unfortunately since we got it the evening before our trip I didn't have a whole lot of choices of where to go get a battery for it. The only thing open was an autozone where I picked up a marine deep cycle battery and immediately installed it when I got home and plugged it in to make sure it had a full charge.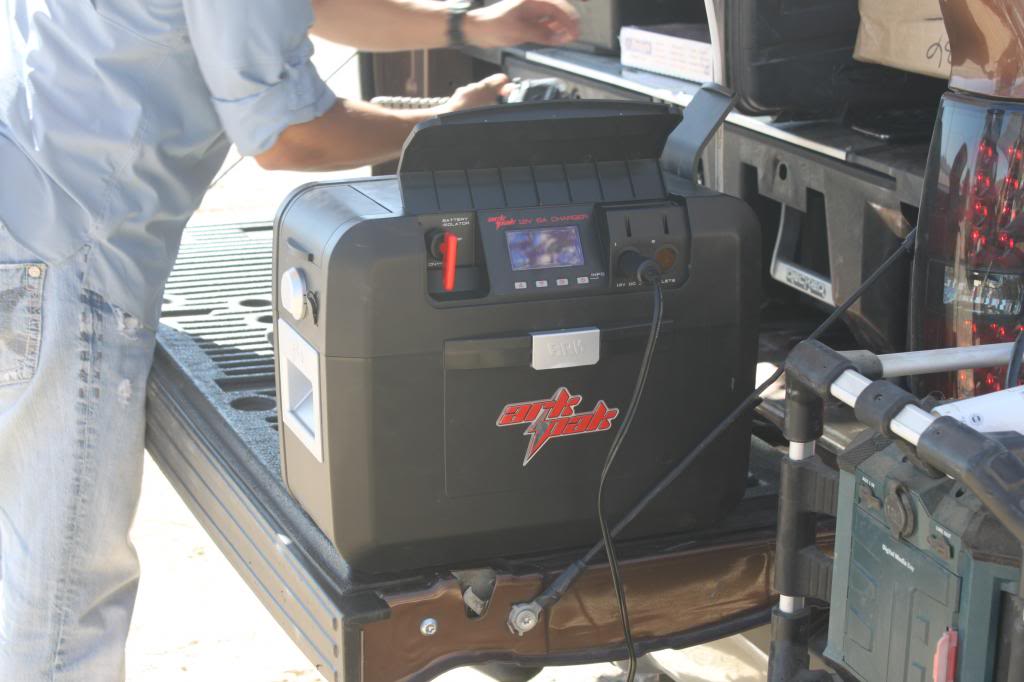 Our first trip out using it was not a great one but it was not the
Arkpak
s fault. I plugged in our 50l fridge and it was doing great all day Friday and into Saturday. But on Saturday evening I plugged in about 50ft of string lights to the
Arkpak
and it caused it to drain the battery very fast. By Sunday morning I was getting a low battery warning light. Lesson learned.
The following trips went a lot smoother. After using it the last 2 years I can say that it will keep my ARB fridge running for 4 days straight on a full charge on a crappy autozone battery. If you're looking for portable power solution that is not hard mounted to your vehicle than the Arkpak is def something you want to consider.
Feel free to post up any questions in the comments.