Traveler III
327
First Name

Connor
Last Name

Macklin
Member #

14456
Service Branch

AD - USAF
Hello!
Welcome to my build thread. I'd like to start by noting that I am new to the Overland game and new to truck upgrades. This is a living thread and will be updated as each upgrade is added. The following is a list of upgrades I'd like to accomplish before heading to Alaska from Arizona, this Spring.
WHEELS/TIRES: Complete
-Current: 17 x 8 MB TKO's (the dealership put these on to make it look cool for street cruising) wrapped in FireStone Destination A/T 265/70R17.
-Upgrade: 17 x 7 TRD Pro wheels (Not the most ideal or capable off road wheels, but it was the one item I settled on capability for looks) wrapped in BFG T/A K02 275/70R17.
BUMPER: Complete
-Current: Stock color matched factory Toyota bumper.
-Upgrade: ICI Magnum RT steel bumper. This will hold a 10k SmittyBilt X20 Wireless/Waterproof winch (S/B97510).
SUSPENSION: Complete
-Current: Stock factory TRD suspension (Bilstein Shocks)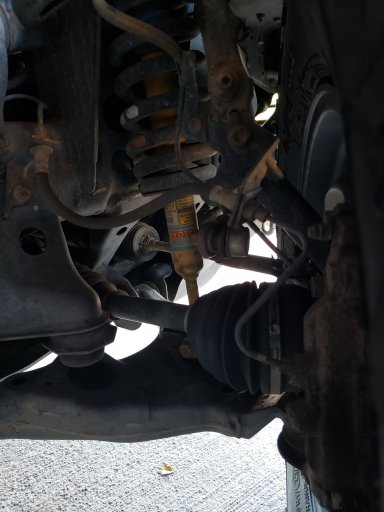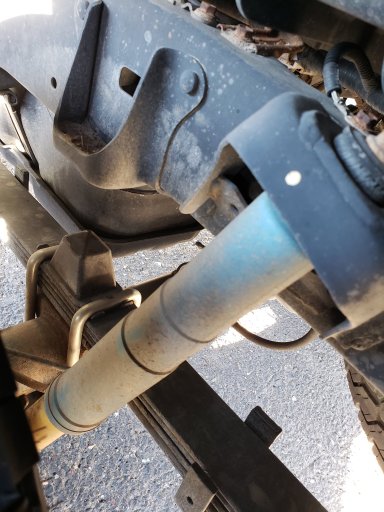 -Upgrade: Icon Stage 3 (Shocks w/ aft Reservoirs, AAL pack, UCA, Coils/shocks up front)
HEADLIGHTS: Complete
Current: Stock OEM headlight lenses/housings (extremely clouded and cracked)
Upgrade: OEM replacement assemblies. I didnt want to deal with any moisture issues from after market HID housings or retrofits.
BED RACK: Complete
-Current: None. We currently use a two person Kelty Salida and pitch it in the bed for camping.
-Upgrade: KB VooDoo 10' bed rack. Eventually it will be the home of a RTT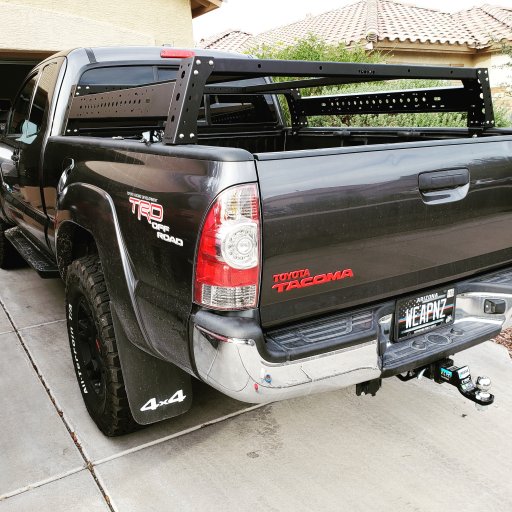 ARMOR: Complete
-Current: Factory TRD front skid.
-Upgrade: ARB skid protection system (plates from front to back)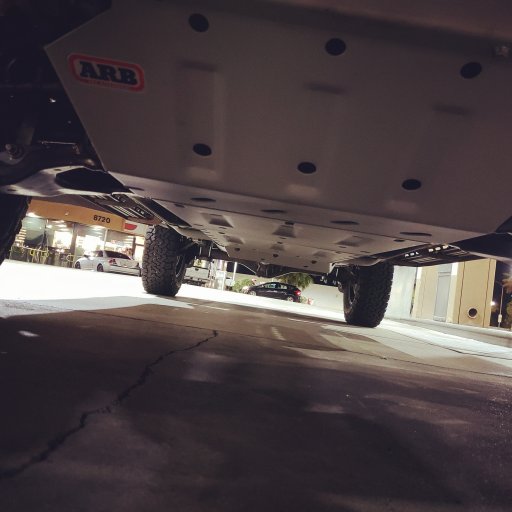 LIGHTS: In Progress (research/pricing/etc)
Misc. Mods:
Rear Dif Breather Relocation - Incomplete (parts ordered)
I'd love to hear thoughts or recommendations. Maybe some relevant experiences from guys who have been overlanding in AK and what worked/didnt work for them.
-Connor
Last edited: