Pathfinder I
2,573
First Name

Ben
Last Name

McCloskey
Member #

0562
So this thread will document the progression of my 1999 Jeep XJ – ideas, modification, and general thoughts. I suppose some backstory would be appropriate here. I purchased the Jeep in early 2010, with 130k on it.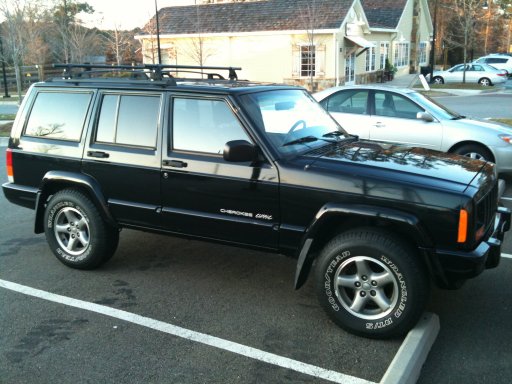 Here it was when I got it. I paid $3,500 (you'll find I'm fairly cheap and like to find value when I can)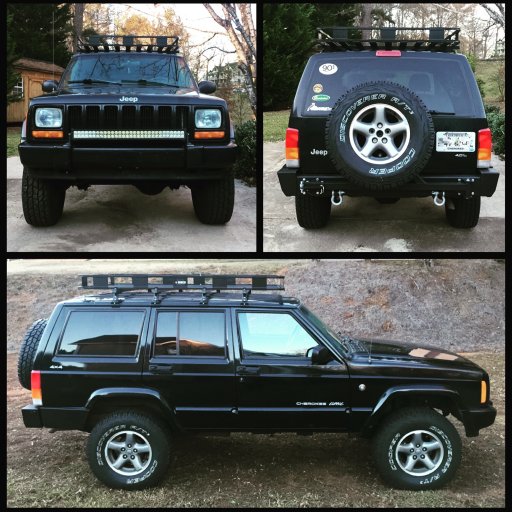 In its current state (as of late 2015)
Over the years, I've replaced many parts. I do most of the work myself, unless there is special tooling required, in which case I'll take it to a local mechanic. A brief (and incomplete) list of parts I've replaced:
Alternator & battery (a couple times)
Radiator, heater core, water pump, thermostat (basically the entire cooling system)
Gaskets and o-rings (valve cover, oil filter shaft, etc)
Tires (I got about 65k out of a set of 235/76/15 BFG ATs)
Various interior parts, stereo, speakers, etc
Bushings and other suspension components as they wore out
Various sensors here and there
A few months ago, my tires were finally ready to be replaced (took forever
), and the Jeep had just over 210k on it. It was a good time to either start modifying it for overland travel or just get something else. I decided on just modifying it instead of getting something new, since I'm very familiar with the vehicle and I just kind of like it still, I guess. Decent MPG and all the features I need in a relatively small package (I generally dislike driving huge vehicles).
So, with the decision made, here I am. I generally want to build something that looks kinda like those 70 series Landcruisers I see from Australia all the time. Not huge tires, but sitting a little higher, and I know the XJ can be made very capable off road with a few key modifications. Cargo is limited because of the size, but I think I can do a few things to help in that area as well.
OK, so I'll start adding posts here to document the build and I'll update here and link to the key posts within as I go. I've already done a few mods, so I'll be adding those posts soon. Thanks for reading!
Last edited: