Traveler III
1,549
First Name

Dave
Last Name

M
Member #

19695
Ham Callsign

CB Handle: Buckaroo, UK FM Ch.30
To be honest, in 2014 when I bought this van it didn't start out as anything like overland capable.
This was supposed to be a little campervan to get myself and the wife away occasionally.
I had been looking for one of these vans for about a year when I found this one.
Completely rotten from the door handles down, interior smelled like your grannies outside dunny, complete strip out and start again.
I bought an angle grinder and a mig welder within an hour of driving the van home. The gods of vanners must have been with me that day for the vehicle to actually make it the entire 12 miles home before all manner of things collapsed.
This lot was removed due to the rot. I think I should have scrapped it at this point.
After a lot of thought ...I had ordered the new body panels, sills, chassis cross members and a shit load of other wallet emptying parts.
So I continued on the left ( as viewed from the rear) hand side.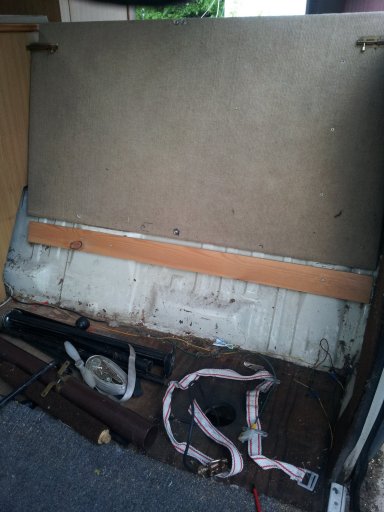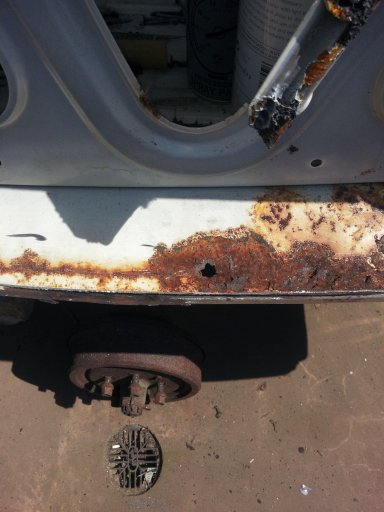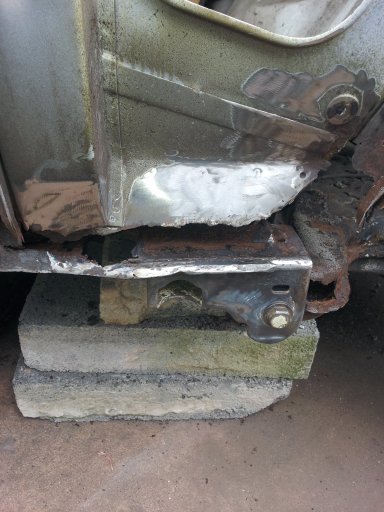 Last edited: