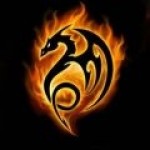 Mid Europe Region Director
Founder 500
Member
Supporter

Pathfinder II
4,387
First Name

Robert
Last Name

Keim
Member #

0033
Hello you all,
Last week I went to Poland for a scout tour. I do some guide work for a German company and due the fact that the last guide in Poland said goodbye. So, now we had to rediscover the tracks they did a time ago.
As it was a trip with some guests already, somthing I didnt like at all, but the two guides who had taken charge liked it. (money wise) So we had 6 guest with us in 4 cars and one drove with one of us.
We were with 4 guides, two seniors, one less then junior and one who would do a different kind of trip.
Anyway, even here problems erupted. As we all had different goals and thoughts about it.
As I lived the farrest away, all the organising stuff had been done by the two guides, who were friends and lived in the same town. Normally this should be a good thing, but, one is a real German (by the book everything) and the other is also German and less then junior.
Well, they pretended to have all things covered during the preparations.
So, this was a bit the background for this trip. And because of the pictures I saw of trips in the past, I decided to drive with the Frontera instead of the Van.
it seemed it would be a bit like this
So I prepared the Frontera and my Traileraroo (combination between a trailer and a kangeroo :) )
And after that it was time to go.
On the Sunday I started my engine aroun ten in the morning and drove to Neuss to pick up my passenger for the trip to Poland.
The trip would be around 800km long and would take a day. We, one guest team, passenger and I would take an hotel at the end of the day. And would drive on the Monday the last few km's to the meeting point.
After a full day of driving, As you cant drive fast with a trailer behind you, just 90km per hour. We arrived at the hotel and had a good warm meal and a good talk.
The next morning at eleven we did meet up with the other guides and guests.
After we all introduced ourselves we had a kind of briefing of what we would do that day.
We discussed, well, got told, the route. And I must say, it wasnt bad.
But, it was a very dry track, and it stayed dry. So, that was a bit of a bummer.
We arrived at the campsite, and set up camp.
It was nice and next to a lake.
In the evening we had a joint dinner, including my saté, and I think it was tasty enough.
The next day we did a round trip, so we did came back to this side, but as it wasnt an official campsite, We had to take all our gear with us.
Here a bit of frustration was emerging, as lot of the route was already been driven and instead oftaking new tracks in, we did the ones we did before. That was one day lost, even thow the new tracks were ok.
During this day we did visite an old Bunker site. It was interesting, but the main course of bunker site had to come the next day.
If you think, that is small, well, most of it is underground.
So after arriving back to camp, setting it up, we had dinner again and then it was time to have a nice campfire
The next day we went north and I have to say, not bad in teh beginning, unfortunally some tracks were closed and we ran out of time by searching for a desent campsite. This time with facilities, as we were out for two days. This didnt work out well, and first irritations surfaced in the group. The two main guides were lost, no desicions making was their motto, so I stepped in and took over for some time.
We drove on tarmac to the B&B/Hotel we should arrive the next day. And we all in the end agreed that was the best thing to do.
I hated it to step in, as I was there to see how other guides did their jobs, but I couldnt watch to see them burn themselves.
The next day we had a kind of a resting day, and we did a kanu trip
I think I will keep myself to my driving and cars, as a boat aint my style.
As, we had had some arguments the day before all guides came to a meeting and we discussed things. It should have been better, unfortunally the next day proofed me wrong.
We drove a first part which was ok, but then tarmac was hitting in. And even as we saw loads of unpaved tracks going into nice area's, the two friends stayed nicely on tarmac.
After 60km I asked them if they would be able to find some off road tracks again and then the shit hit the fan.
We argued a lot, and in the end, I told them I would leave the group and let them do their own thing. I would go on my own, as I thought differently about scouting an area. After telling the group my desicion, one team and my passenger decided to come with me.
The last two days were great fun and very relaxed.
In the end we drove home and there was a good thought about Poland.
It is a country with lots of lakes, not much mountains, but loads of forest and you can have a good drive there.
So halfway home we said goodbye to our second team and drove back to Neuss.
I arrived back home on the Sunday evening and was dead tired.
My thing for the week was preparation for a new trip, and due circumstances it wasnt well. So, I have to go back there and do some more exploring. This time on our own.
And I must say, Iam looking forward to that trip, as the country is beautiful.
I hope I can write a bettter result next time.
Thanks for reading.
Greetings from Robert