Advocate III
3,429
Member #

7010
Ham Callsign

-KG5QHC-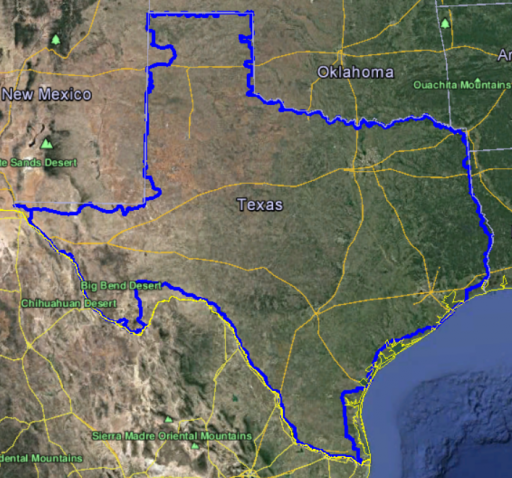 In the middle of the twentieth century, the boundaries of Texas were 4,137 miles long. Ya don't say???......Hmmmm..
Hold My Beer!!!!!
Myself and some outstanding members of this community will be enjoying some incredible hospitality, great roads and awesome views! This run has been over two years in the making. To say I am excited, is an understatement!
With some words of encouragement, a couple of slight nudges and a few direct shoves, it's real now!! We will be departing Marfa TX March 10 2018 and hitting the border near Candelaria. Once we get there, we will turn the rigs right and circumnavigate the state, using backroads as much as possible. We will do our best to stay as close to the borders as possible. Our route crosses many historical routes, markers and points of interest. We will be staying in State Parks, National Parks, COE lands, National Forests, WMA camp sites and have also been invited to set up camp on private ranches along the way. We will be doing our best to document this trip and drop a trip report when finished, (along with a video series if all goes well).
Our team consist of photographers, cartographers, natural leaders, licensed communication operators, seasoned outdoorsmen and motivated exploratory travelers.
Some are all, all are some.
Last edited: