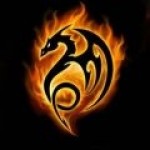 Mid Europe Region Director
Expedition
Founder 500
Member
Supporter
Explorer I
4,560
First Name

Robert
Last Name

Keim
Member #

0033
On the 17th of september we are going to follow the track of the Trans Europe Trail. An original Enduro trail through Europe.
This part is the German section. From the dutch border to the Polish border.
After arriving at the Polish border we will do lots of tracks in the Mecklenburg Vorpommern and Brandenburg regions.
In the end we are ending at the OTTO Expo in Thuringen.
So we will cover a lot of ground in the northern and middle part of Germany. And yes the East of it as well.
You can follow our progress here;
See also our RP of the last week.
Going from Berlin to the OTTO Expo at Ohrdruf/Thuringen
www.overlandbound.com
I hope it will be as great as I hope it is.