Enthusiast II
Took the topper of to paint it and mount the rack.
Sanded the topper down. Figured I'd paint it to match the truck.
And a little white.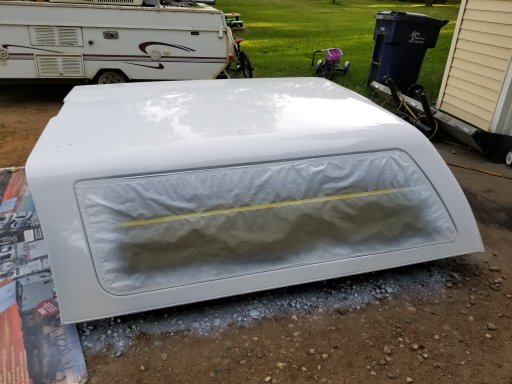 Now time for the rack. Since it isn't really going to hold anything more than an awning and maybe a solar panel occasionally. I decided to make it out of 3/4 inch black pipe and the mounts from 3/16 inch plate.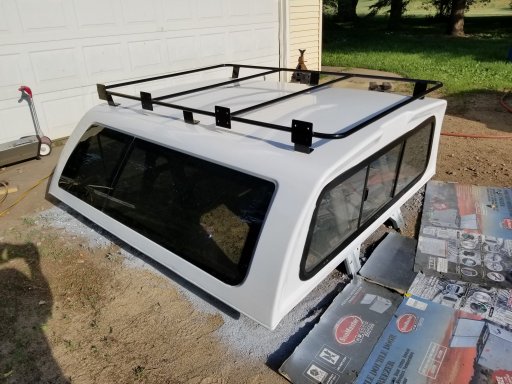 Apparently I forgot to grab more pictures of the rack as I built it. Here it is painted and mounted on the topper.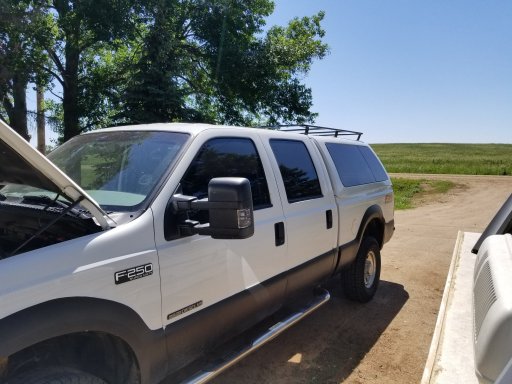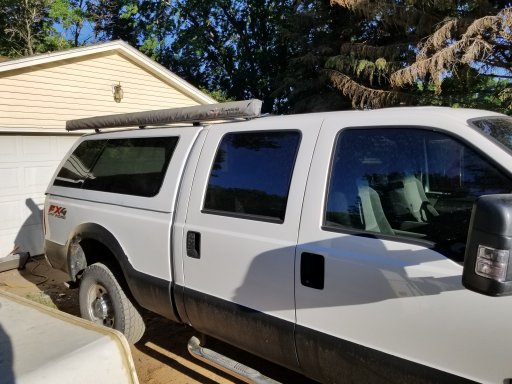 I have reinforcement plates on the inside that are slightly larger than the mounts to help distribute the load and stress on the topper.