Just FYI on another DIY
I'm feeling pretty humbled that Michael did a video on my drawer! :) ——————————- Back in June of 2018 I built a 1/2" ply Overland drawer that Michael highlighted on a walk around of my truck. It works amazing! I love everything about it, how easy it is to set up and break camp, get to vital...
www.overlandbound.com
Forgive my ignorance but I posted my build thread in the general discussion area. I found a lot of inspiration looking at other solutions and here's mine.
Overland Drawer Build TACOMA- Pic Heavy
Basically I started with this plan-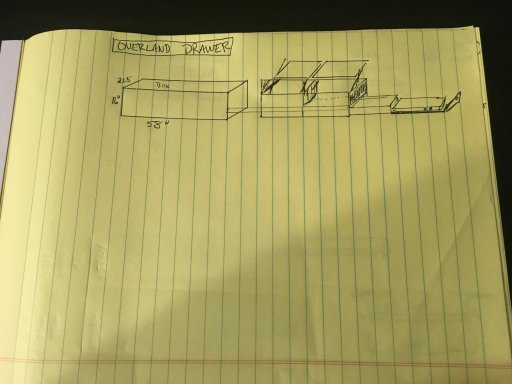 And ended with this-
The build thread link details the process :)
Last edited: