Not into ranks, titles or points.
Member

Advocate III
3,379
First Name

Road
Last Name

.
Member #

6589
SOLD!
Lightening the load while prepping for the next big adventure, so am selling off items bought for review or which I rarely use. I have too many other cameras, so am letting this one go.
Fujifilm X100F Digital Camera Kit, $949.00
This camera is
brand new
and has
only 200 actuations
on the shutter, including those done at factory for testing.
It has a 24.3 megapixel sensor, shoots amazing images
and
video, and has WiFi for transferring images to your phone for quick use.
This is a highly regarded and prized camera by both street shooters and professional photogs alike. With features like a built-in Neutral Density filter you can do slow exposures and compensate for increased light levels.
This kit includes a bunch of extras, detailed below; new leather case, 64gb flash card, 2nd Fuji battery, skylight filter, lens hood, custom strap, etc.
This camera is also for sale locally and on
my site
.
All images below made 02.28 and03.01.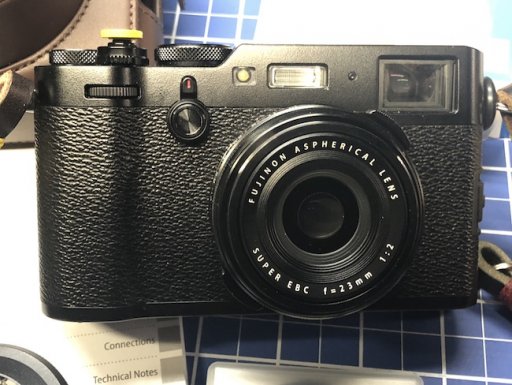 The entire kit fits nicely into a
30 cal ammo can
for protection on the trail. Shown behind the kit in image below and is incl
free
in this sale for shipping.
Features include:
–
24.3MP X-Trans CMOS III APS-C sensor
with no low-pass filter and X-Processor Pro
-- Leaf shutter with shutter Speed: 30 sec to 1/4000 and (up to 1/32000 w electronic shutter)
-- Speed: 8 FPS
–
8 way focus lever
+ the number of focusing points has been expanded from 49 in previous models to 91 (up to 325 points).
–
Built-in ISO dial
, incorporated into the shutter speed dial. LCD monitor: 3.0-inch, aspect ratio 3:2, approx
-- Built-in 3 stop ND (Neutral Density) Filter (assign to function button or select from menu)
–
AF mode (single / Zone / wide-tracking)
. New np-w126s lithium battery. Battery life for movies: Consecutive movie recording: approx. 80 min. (Face detection is set to OFF) Individual movies cannot exceed approx. 14 min. on Full HD mode, and approx. 27 min. on HD mode in length
–
Focus distance:
Approx. 10cm – Infinity / 3.9 inch – Infinity
Many more features listed in this review at Photography Life:
Fuji X100F
.
Includes (
with prices paid
)
:
Not shown in these phone images:
110 Battery charger and 2nd battery

Fujifilm X100F 24.3 MP APS-C Digital Camera, Black
- 1299.00
Extra Fujifilm NP-W126S Li-Ion Rechargeable Battery
- 68.99
JJC LCP-XE2 Ultra Hard Polycarbonate LCD Film Screen Protector (2pack, neither applied yet)
- 4.90
Haoge LH-X49B 2in1 All Metal Ultra-Thin Lens Hood with Adapter Ring Set
- 18.99 - currently on camera
JJC LH-JX100 Black Metal Lens Hood Adapter Ring
- 12.99
Lexar Professional 1000x 64GB SDXC UHS-II Card -
48.95
Mechanical Shutter Release Cable w/ Bulb Lock
- 9.99
B+W 49mm UV Protection Filter (010)
- 25.90 - filter has been on lens since purchase.
Fujifilm LC-X100F Leather Case - Brown
- 69.99
Ultra Light Neoprene Case for X100F
- 19.99
Red Soft Metal Shutter Release Buttons
- 7.99
Yellow Soft Metal Release Buttons
- 7.99 - one currently on camera
Lensmate Thumb Grip - Black
- 59.95 - this makes it SO much more comfortable to grip when shooting and keeps your thumb from accidentally changing any settings
Gordy's Camera Strap with wrist strap and neck pad
, yellow binding - 51.90 - currently on camera
Gordy's Camera Strap (wrist)
, red binding - 20.90
Peak Design Leash Camera Strap
- 34.95 - still in box
Total paid for all above: $1763.37
I'm willing to
let this go for $949.00 with everything shown.
The only items that are not X100F specific are the last three; the two Gordy Straps (one on cam in images) and the Peak Design Leash Strap (still in box).
Those I would be willing to keep and
reduce the price by $79.00 to $870.00.
Tons
more info and user reviews at the links, most of which are Amzn.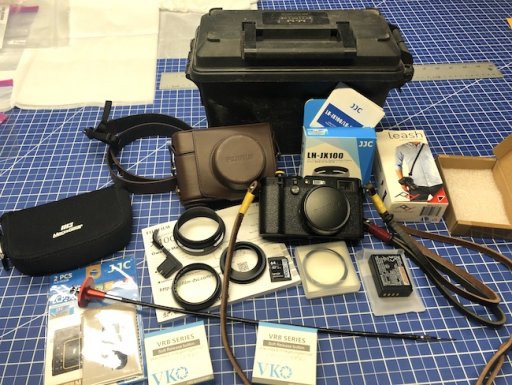 The entire kit fits nicely into the
30 cal ammo can
shown above for protection on the trail. Incl
free
in this sale for shipping.
..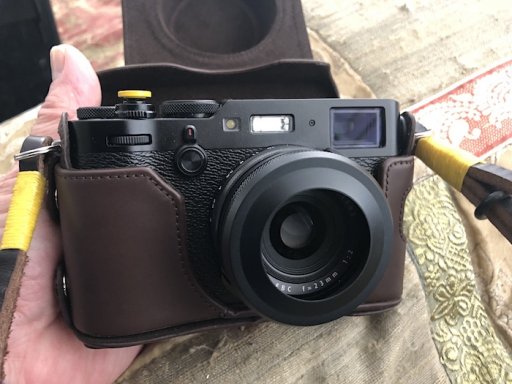 ..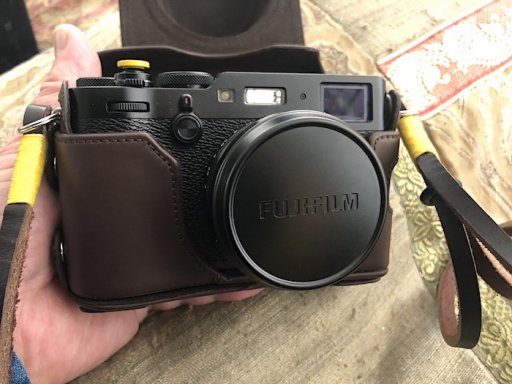 ..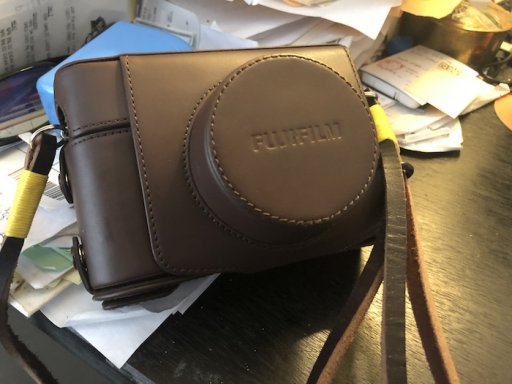 If you have questions or would like more images of anything, shoot me a DM or, preferably, get a hold of me through the
Contact Page
on my site. I'm not always available through OB.
.
Roaddude - Traveling Photographer/Writer/Artist On the Road In North America. Gear, reviews, people, places, and culture.
roaddude.com
Last edited: