Contributor II
Hello fellow Outlanders!
I love my smoked meat on the Big Green Egg, however its a little heavy to be taken on the road. My breakfast for the past 8 years has been juiced vegetables for the most part. It keeps me young and vibrant!
My question to all is what would be a good juicing appliance / machine to take on trips? I have a Super Angle juicer at home which will not be the greatest travel companion. The Joe Cross documentary Fat Sick and Nearly Dead he traveled across the US with a Breville but he has a biased opinion.
Thank you in advance for any and all feedback.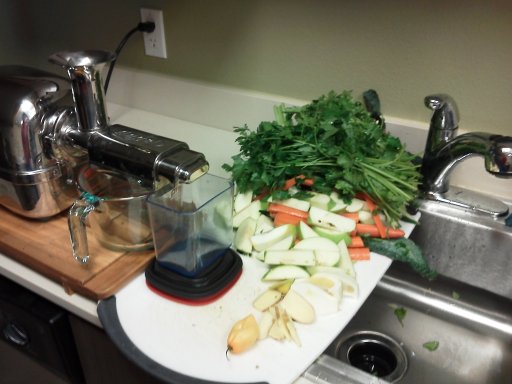 Typical Breakfast of Champions!!!